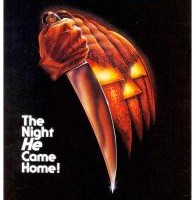 That's right….I Heart Hump Day!
It's a chilly Wednesday morning in the Napa Valley folks! We are all bundled up in the studio, keeping the sick monster at bay…My LIVE ON AIR flu shot got rescheduled till Tuesday at 8:15, and I hope it's not too late! Even my intern came in wearing some kind of furry bear-hat-costume, and I fully approve! I have John Thill coming up NEXT with Napa County Library's "Making Books Rock"!
And looking to the end of the month, I am so totally stoked to be involved with the Uptown Theatre's HALLOWEEN SPOOKTACULAR WEEKEND! October 25th + 26th are going to rock so hard! Friday, I will be hosting live music and a double showing of "Halloween 1 + 2"! And Saturday, my band The Deadlies and I will be playing in the HALLOWEEN BASH along with local bands The Rebobs, Deluna and more!!!
The Halloween Spooktacular Weekend!
The Halloween Spooktacular Weekend!