by Tracy
posted Sep 16 2013 1:12PM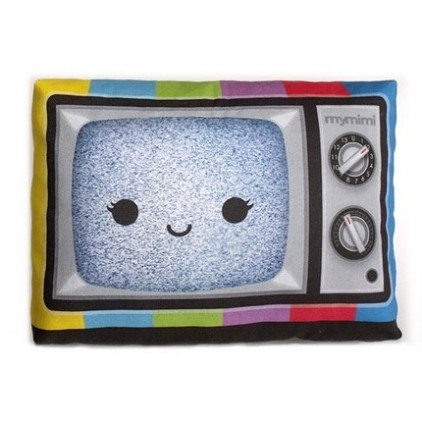 It's here! It's here! It's finally here! This week marks the beginning of the fall TV series and I for one am totally relieved! Over the next few weeks, my favorite shows will return to prime time along with some new favorites (hopefully) and I couldn't be happier. As a pop culture junkie, the summer months are a bit depressing. As I have
previously mentioned
, I'm not a reality TV fan, nor am I a big fan of anti-hero shows. The whole premise of
Breaking Bad
sounds very intriguing and the acting looks superb, but I just can't. At the end of the day (or the beginning, I will get to that in a minute), I just want to laugh and be entertained, and watching a show about a man destroying his life and those around him by cooking meth just doesn't sound entertaining. But everyone likes their own thing, I just happen to be a comedy kind of girl (with a soft spot for cheesy supernatural dramas. Don't ask how many times I have watched every episode of
Charmed
, you wouldn't like the answer), so I am thrilled that my sitcoms are coming back.
Earlier this summer, I blogged about needing new shows to work out to since all of my favorites were on summer hiatus. Now I'm faced with the opposite problem. I'm about to have a plethora of TV to watch and very little time to watch it in. See, the child is about to give up her morning nap, an event I've been dreading more than puberty (mostly because it is eminent and puberty is a good 11 years or so away), I am now forced to get up early and work out before she wakes up. And I am not a morning person. Back when we were dating, my husband and I nearly called it quits because he wakes up at the crack of dawn and wants to do things like talk to me. My words don't really kick in until 9 AM or so. Needless to say, arguments were had, things were thrown and compromises were made. So getting me out of bed at the crack of dawn (or 6 AM, which ever comes first) and then expecting me to exercise is quite a lofty goal. One that I do not always accomplish. Hence the whole lacking time to watch all of the TV shows I am so excitedly counting down the hours to complaint.
Why not just watch TV around the child you may ask? Well, not long after she was born, I made the lofty goal of not letting her watch TV until she was two. I should mention that I made this goal in the summer when nothing good was on and it was easy to keep. I was in a haze of sleep deprived good intentions that are not realistic, but I made the mistake of mentioning it to too many people, so now I've got to stick to it. Again, not an issue in the summer. But its almost fall. And, while last year the child wasn't paying attention to much beyond eating and pooping, this year, she notices when the TV is on. So, in order to save face and live up to my lofty ideals, I can't watch TV with the toddler in the room. This isn't just affecting me. Even my TV eschewing husband is feeling the loss of his lazy football Sundays. Come Super Bowl time, I may cave. But it won't be because of my beloved sitcoms. At least, not yet.
And so, thanks to modern technology and my desire for entertainment while I sweat, I need to make some choices. Which shows do I watch the day after they air and which ones do I save for when the other shows are on hiatus? How will the new shows stack up to my favorites? Will
The Agents Of S.H.E.I.L.D.
really live up to the hype, or will it start strong then become another
Heroes?
I watched every episode of that show, hoping it would return to its former glory, but it never did. Will switching cable providers ruin my schedule and force me to -gasp- watch TV shows when they actually air? I'm not sure my marriage could survive that! So many questions and no time to answer them because the child has awoken from what may be one of her last morning naps (sob) and is demanding sustenance. Are you excited for the new TV season? What shows are you most excited to see?