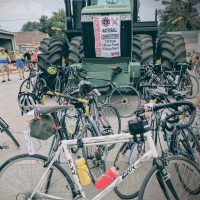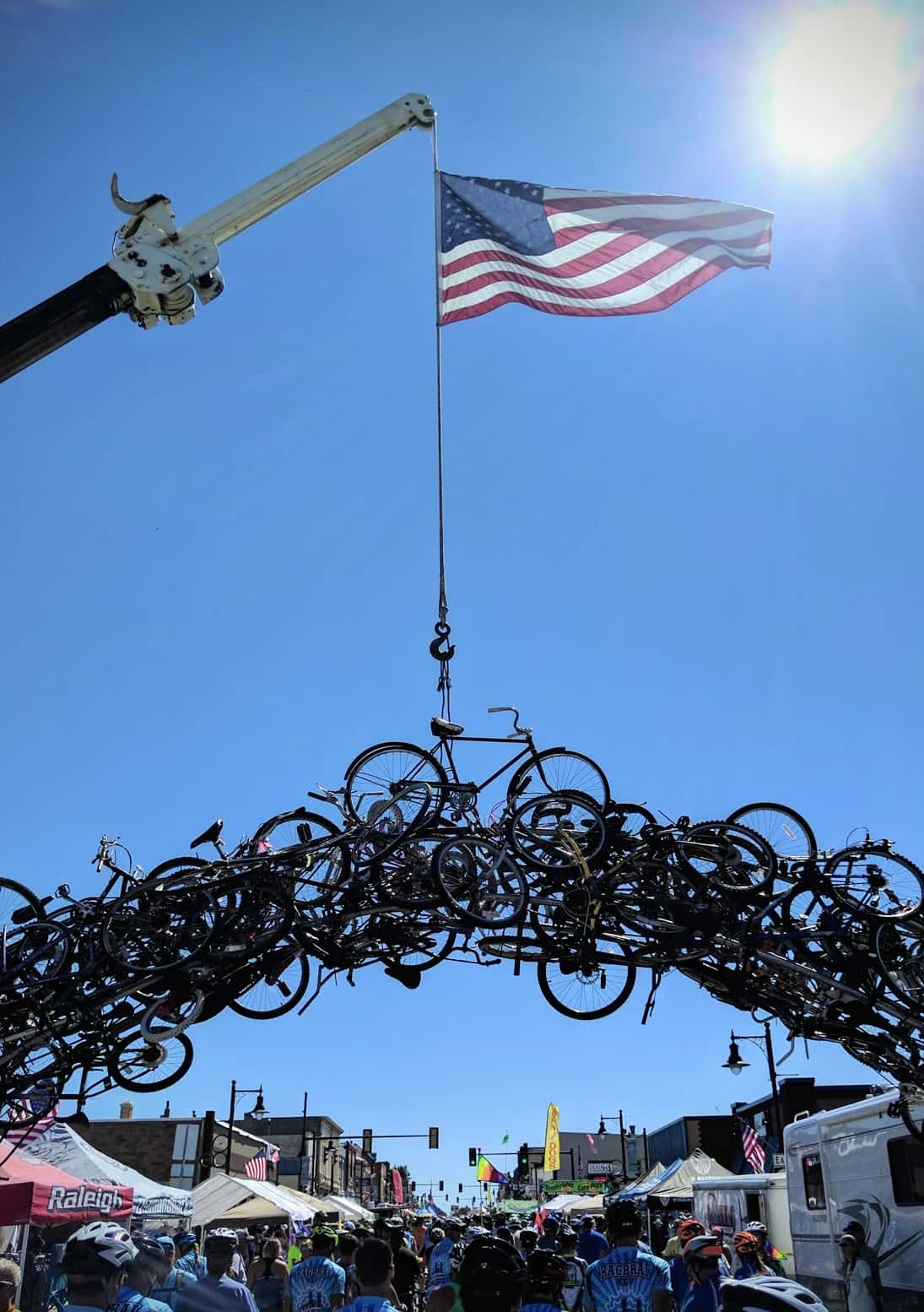 Big Rick – Phew It's all over! 7 days and over 400 miles of riding a bicycle across Iowa during RAGBRAI 2017
Would I do it again? I want to. Every year the route changes. This was the 3rd shortest route and 3rd least climbing (no Iowa isn't flat) and every day kicked my butt. The weather wasn't as hot as usual they all said.
I could barely get to camp to have dinner then was so tired I just about collapsed and was asleep by 9 or 10 every night.
I missed all the night time concerts and fun stuff in the overnight towns because I was too tired. By mid week 45 miles in to a 60 mile day I was struggling.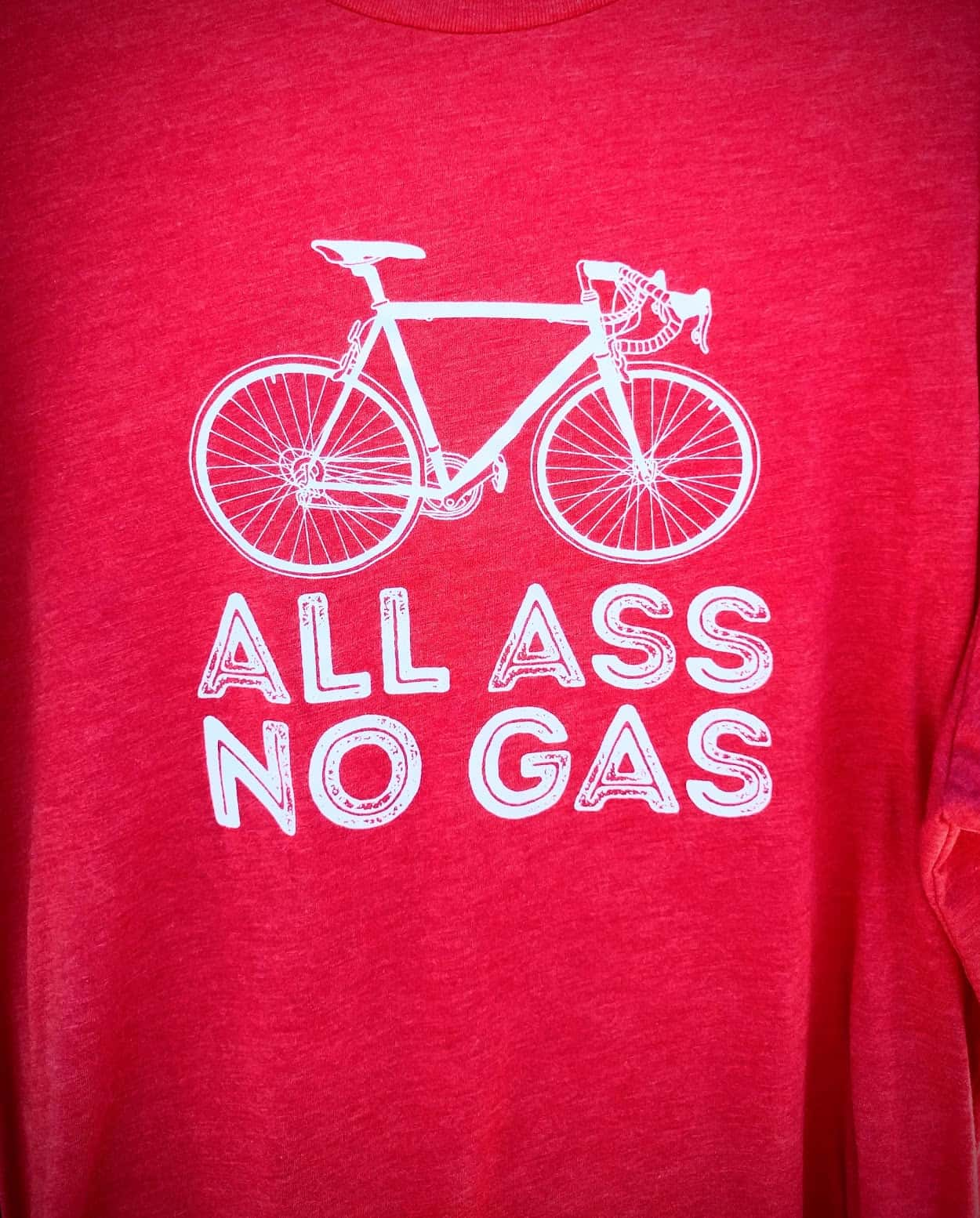 Don't get me wrong it was really fun. The daytime towns we visited were really cool and interesting and super fun!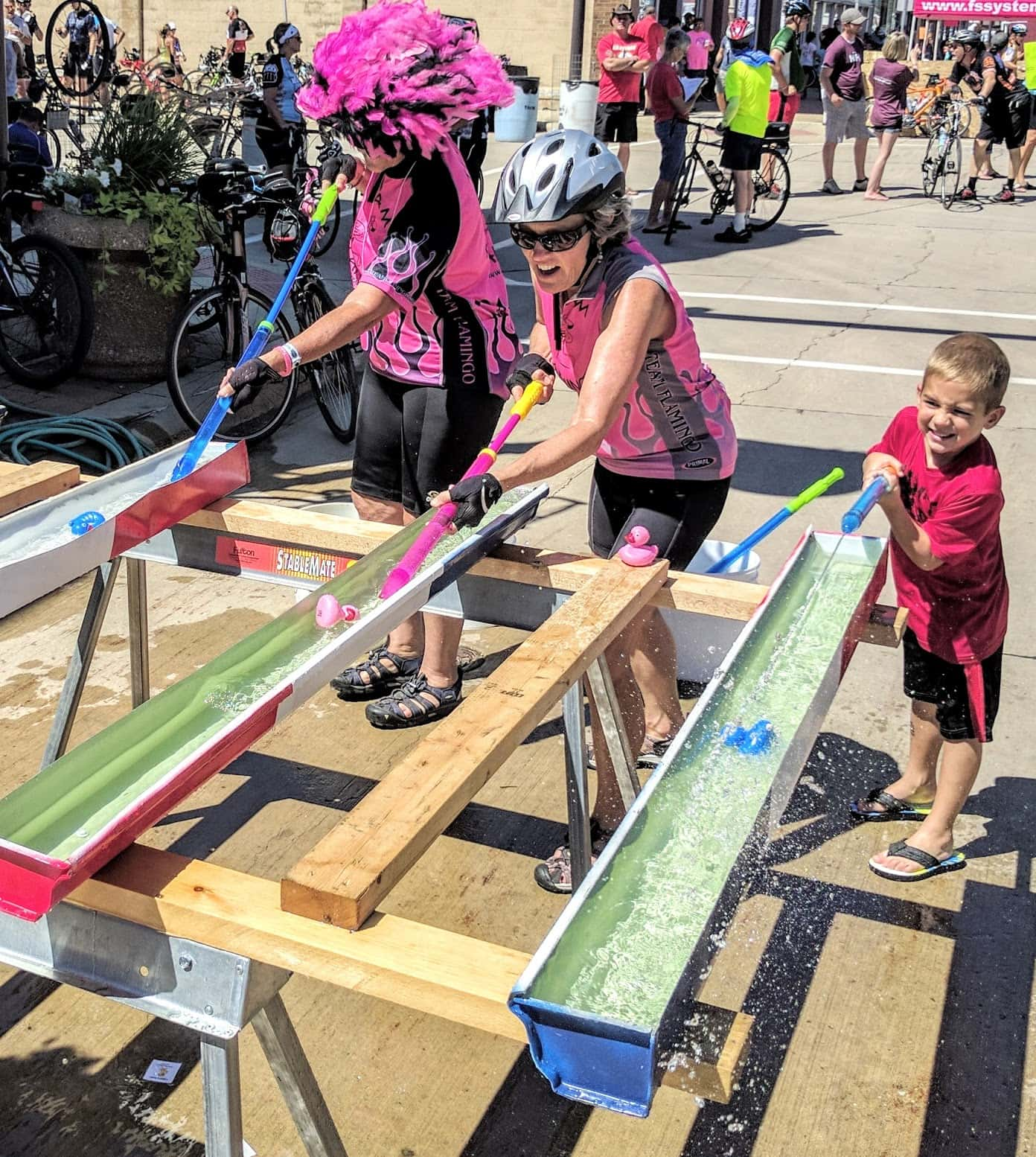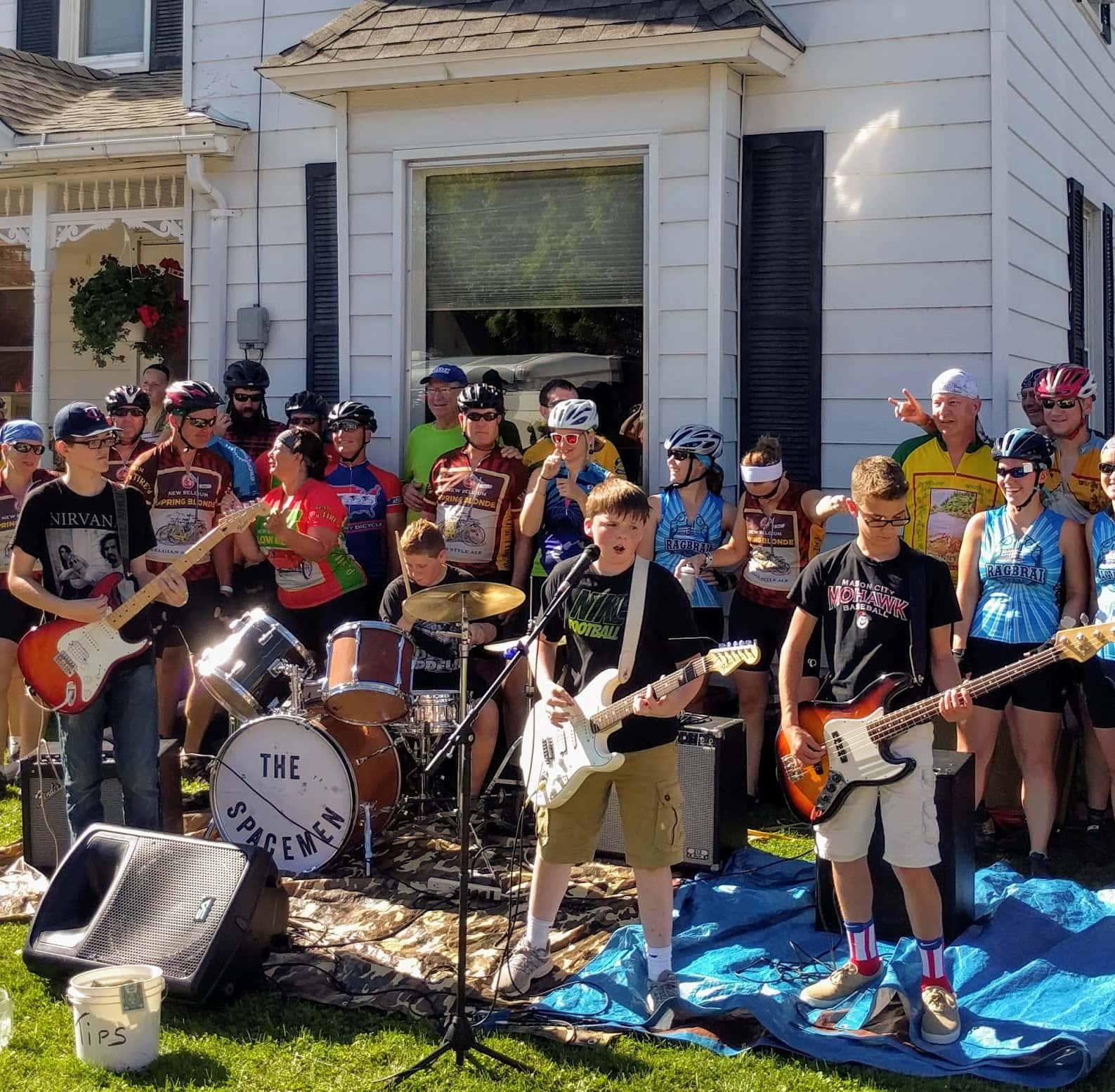 I met lots of interesting people local and international. I had lunch with a Panama Canal Pilot Captain. He has taken giant tankers, cruise ships, and even US submarines from one ocean to the other!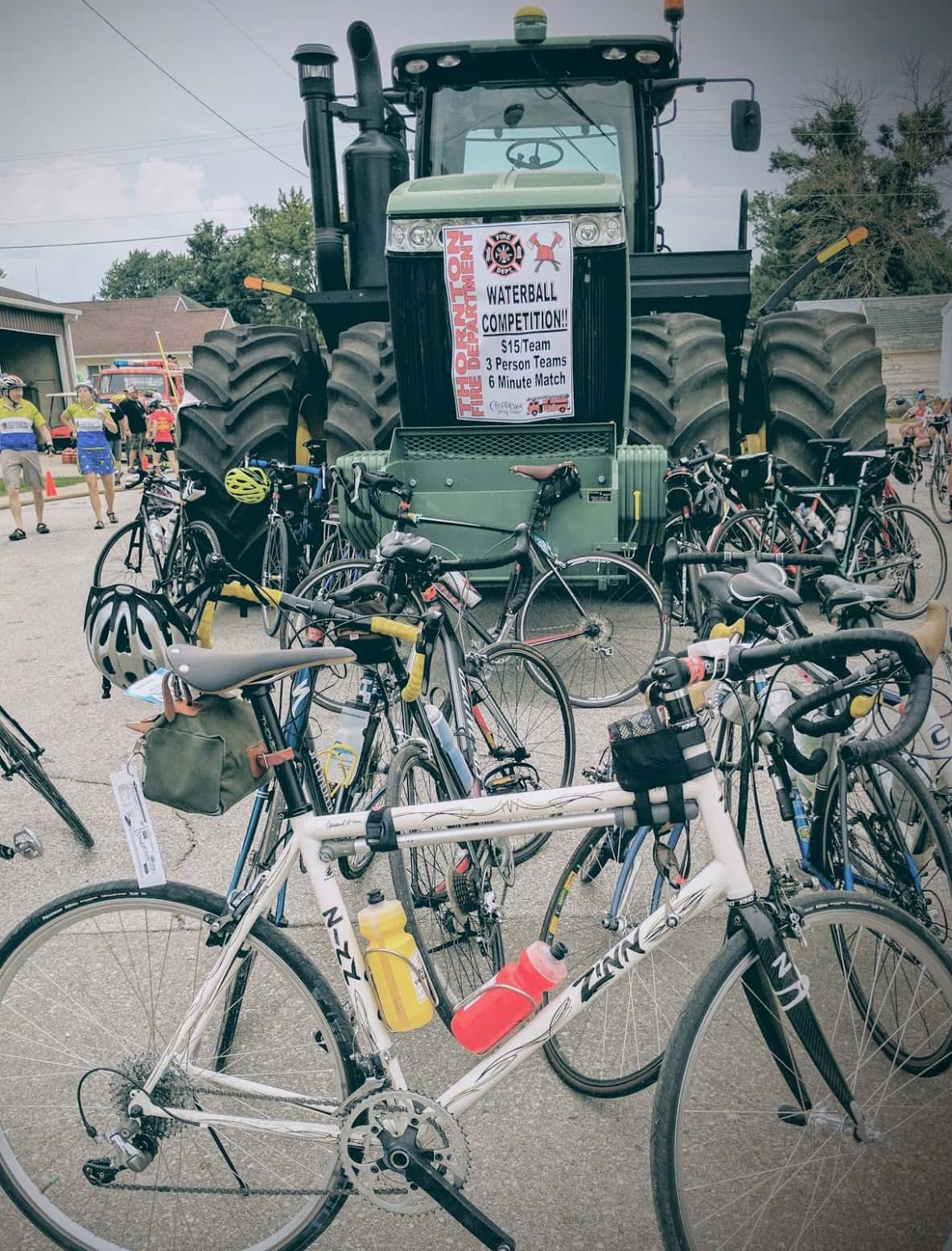 I really had a great time and will ride more to get in better shape for a shot at RAGBRAI 2018!
Thanks to Napa Valley Velo and St Helena Cyclery for the support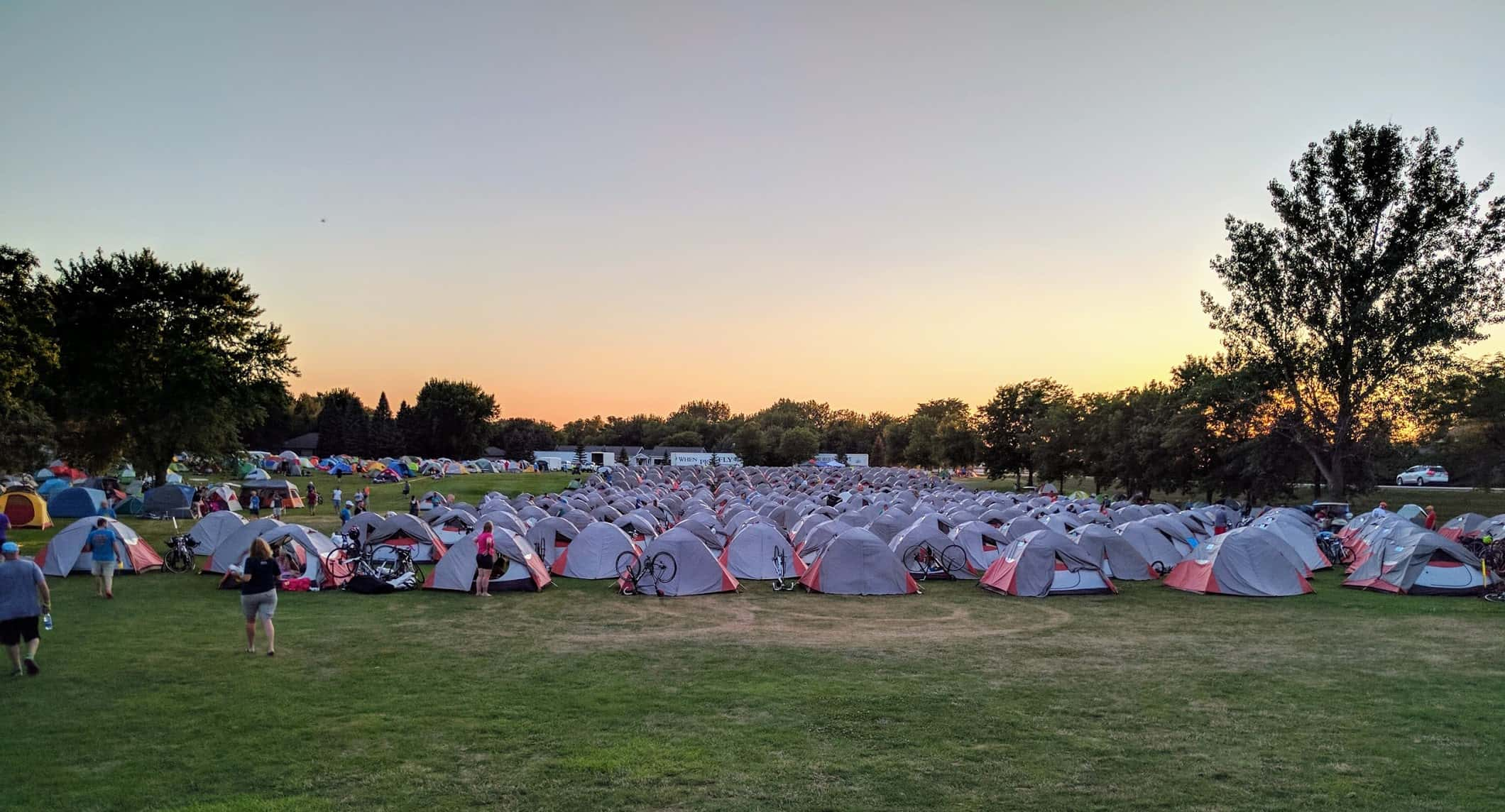 I know Jimmy Johnson and Lance Armstrong were there but I didn't see them. I did see some interesting stuff and was treated so well by everyone. I now know all about "Iowa Nice."
Thanks for reading these reports. Now get out there and go for a ride!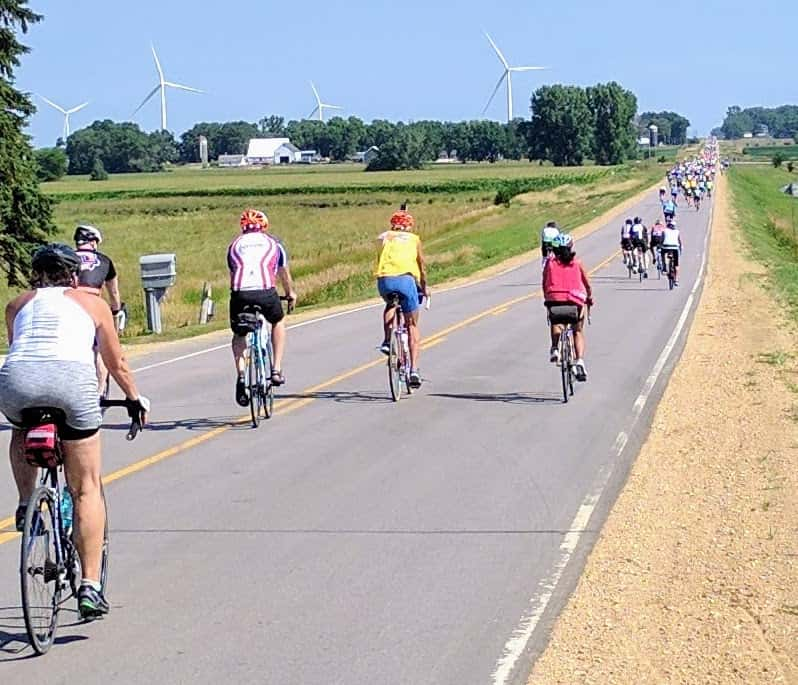 Big Rick – Small Craft Advisory! RAGBRAI day 3 was very flat (good) but very windy (bad) I am a big sail so the 50 miles of crosswinds made the flats seem like a constant climb.
 I did lots of 8 to 10 mph miles. Very tough. Made for a long day. I just can't go  any faster so it was a suck it up and deal with it thing.
Not sure what the winds were officially but it felt like well into 20 mph. Lots of achey breaky bicycle riders in camp.
The small Iowa towns love the 10,000 or  more riders that pass by. We don't all pass by. There is always great food  and fun in each town.
In Britt Iowa I took a tour of the Hobo Museum there. Look it up. Good stuff. Very cool.
Made it to Clear Lake Iowa for the night it is very pretty here and the town was out on lawns and decks and porches to welcome over 10,000 RAGBRAI bicycle riders.
Clear Lake Iowa is the home of the Surf Ballroom where Buddy Holly and Ritchie Valens did their last show. I went in to look around and it was kind of emotional for me as a big Buddy Holly fan. He was great and lost so early.
The Surf Ballroomn has been restored and still has live music these days.
Rain and wind in the forecast tomorrow for a 60 mile day. Odds are 50/50 I hop in the support truck to finish the day. We will see.
Yes, in case you are wondering, EVERYTHING hurts!
A guy on a unicycle is riding over 400 miles across Iowa. This will be the 2nd time he has done it. Wow.
Here are some day 3 photos of the Register's Great Annual Bicycle Ride Across Iowa.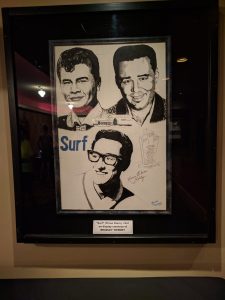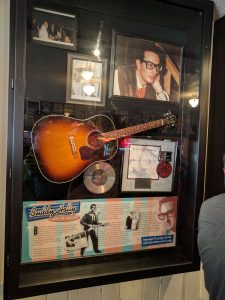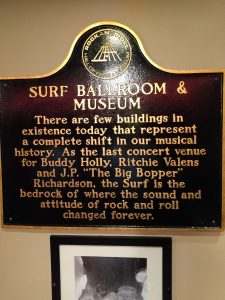 Big Rick – day 2 of riding across Iowa with about 15,000 other bicycle riders. Yes it about as crazy as you think. It is not a race but it is like a pub crawl, a food fair, and Bay To Breakers.
Yesterday was a tough ride. It ended up being almost 80 miles and yes everything hurt. Needless to say I slept well.
I am checking in with Bob at about 6:45 am every day so tune in for more then.
In the meantime do a search for Grotto of Redemption. Wow trippy.
Lots of wind today I hope it is a tailwind.
Headed to Clear Lake – the one in Iowa – where Buddy Holly played his last show.
Enjoy these photos from north central Iowa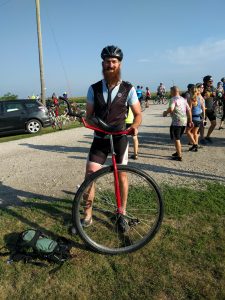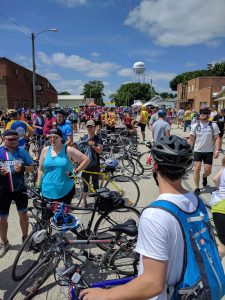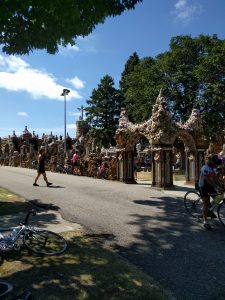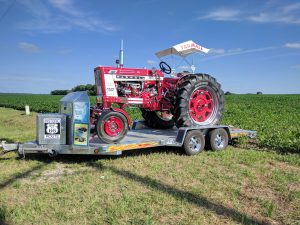 Big Rick – wow what an incredible first day for riding across Iowa. About 15,000 bicycle riders left Orange City, named that by the Dutch that settled there, and we were greeted by hundreds of locals that came out to watch the long parade of riders.
Kids loved it and were up at 7am to wave at all of us. As we turned to head out of town we had handmade "good luck" signs on both sides of the road. They looked like they were made by the kids and they continued for about 2 miles!
From there we rode on quiet roads to smaller town some with a population in just the hundreds. Each town welcomed us and had music lots off food and drinks
 Locals came out to say hi, some we're selling waters, and various community groups were there with things like homemade blueberry pie and ice cream.
It was a big deal for these small towns to raise some money and host part of the event
Some locals came out and showed off their cars or vintage tractors
65 miles later and with a lot of that riding into the strong winds I made it to camp and was very happy to do so.
It was a fun day and I felt great about all the big smiles we got from the locals.
Monday we ride bicycles over 70 miles. Phew
Ever heard of RAGBRAI? It means The Register's Annual Great Bicycle Ride Across Iowa pronounced "Rag BrEye."
It is a week long bicycle ride across Iowa with 20,000 people on bikes going as fast or as slow as they want and the host towns having parties every night as the riders arrive. Our own Big Rick Stuart has his bike packed and is ready to go.
Big Rick hopes the many miles of riding on the Napa Valley roads will pay off on the 6 day 400 mile ride.
Next week tune in to the Good Morning Bob show and listen for Big Rick checking in from RAGBAI 2017 brought to you by Napa Valley Velo with bikes to rent for Porchfest!