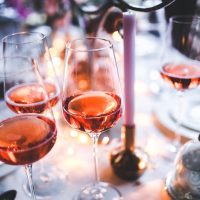 With the infinite choices of varieties, vintages, terroirs, and tannins, buying wine can be a real minefield.
As a result, many of us end up scouring labels, hoping for some shred of information that might reveal the secrets of the liquid within.
However, wine labels can often be a red herring – misleading when they are meant to inform.
In order to decipher wine labels once and for all, Business Insider spoke to one of Berry Bros. & Rudd's resident wine experts, Felipe Carvallo.
Berry Bros. & Rudd is Britain's oldest wine and spirit merchant having traded from the same shop since 1698 – and it holds two Royal Warrants for The Queen and The Prince of Wales.
more at msn.com