3PM-5PM: Afternoon Mix w/Robin Bright
The Vine's "Afternoon Mix" brings high-energy entertaining friendly conversation about anything and everything, including: local happenings, current events, relationships, education, pop culture and music/entertainment.
Listen in to Robin Bright Mondays through Thursdays to catch who she is chatting with or what fun topics she is chatting about.
---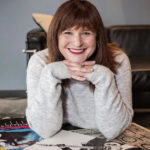 About Robin Bright here.