College Application "Season" (Through a Parent's Eyes)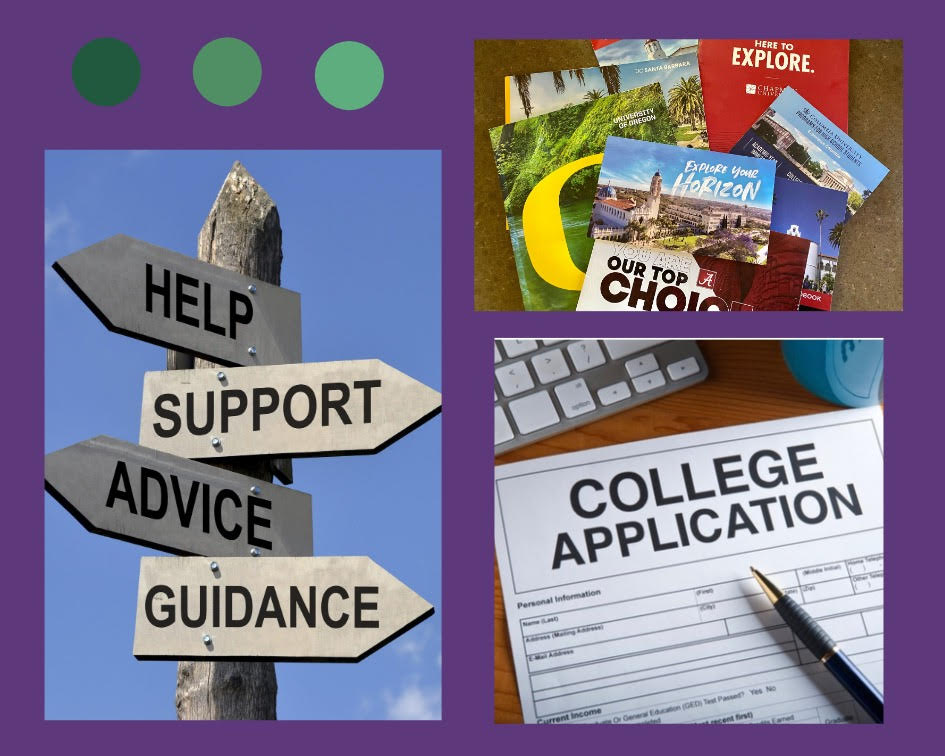 With the college application window being open for most schools since the early fall and the deadlines looming (CSU and UCs are due by November 30), many of us with high school seniors are deep in the thick of the process. I have survived the college application and acceptance process once before (my oldest is currently a junior at the University of Oregon – Go Ducks!), but my youngest daughter is now a senior and I am finding that this process is very different for each kiddo. They each have their own individual goals, desires, and ways of looking at and doing things. 
However, there are some common denominators that hold true for both and advice to be shared (through my own experiences and those of my friends through an informal poll as well). I completely understand, however, that every kid is different, as is everyone's experience, and this information may or may not fit and/or apply.
College applications are way more work than I originally thought. Of course both daughters have done the majority of the work, but we were needed to help navigate/interpret/proofread/provide information/help with time management, etc. If at all possible, don't leave them to the last minute. 
So many teens these days have overloaded schedules filled with schoolwork, homework, athletics, jobs, extracurriculars, social lives, etc., that they may not have the emotional or the physical energy to do all the legwork. I totally believe it's ok for us as parents to help with the research side to help narrow down the list. I am even guilty of helping them fill in the applications as far as the tedious data entry part goes. With both girls, we set aside time to work on the applications together. I'd be doing the tedium of the data entry while they were down the hall focusing on essay questions with a clearer head.

Oh, and on that note, encourage them to get their essays written sooner than later, leaving plenty of time to ask others to proofread and offer feedback. Both of my daughters had at least 2 of their high school English teachers offer to edit their essays. So generous, but don't expect that offer in the eleventh hour.
Start keeping track of activities, clubs, community service, and awards/honors during freshman year. I wish I had kept a doc or wrote them all down for my oldest. Along the way, college apps always seemed so far in the future…it just honestly never crossed my mind. Then there we were one afternoon, pulling the box down from the top shelf of her closet and going through every certificate and letter we could find that was worthy of including and racking our brains to remember the rest. 
Remember that this process is about THEM and listening to them is the most important thing we can do. They might "think" they know exactly what they want to do and where they want to go. They might have no idea. You might want them to apply to certain schools because of the allure, "name brand", location, family legacy, etc. They might be intrigued by somewhere you've never heard of or thought about. You might embrace the idea of a small, intimate learning environment. They might firmly believe that bigger is better. In the end, it will be THEM attending and living THEIR life. If it's not the right fit, it just won't work. Provide guidance, but then let them take the lead and get out of their way. This one has been a work in progress for this mom for sure. 
Incorporate college visits into vacations when possible along the way in those high school years. Even if you're somewhere they may not have thought of, take a stroll around campus if time allows. If nothing else, it will familiarize your child with the idea of a college campus and give them a frame of reference and more places to compare.
BREATHE deeply and remember that there is no one right path or destination. The process can be deeply frustrating and stressful, but with the proper perspective, it can also be a golden opportunity to get to know your kiddo better as the almost-adult they are becoming. When frustrations set in, re-frame this process as an opportunity for some killer bonding time.
REMEMBER…It is completely normal if they don't have it all figured out or know what they want to major in or what they want to do for the rest of their lives. I can think of no fewer than 3 of my friends' kids who marched off to college with their majors firmly declared who changed them completely by year 2. My oldest went in undeclared, took a variety of general ed required classes and found a path she feels super confident in…for now. The road is long. My youngest "thinks" she knows what she wants to do when she graduates…but we'll see. How many adults do we know who ended up doing something completely contrary to what is written on their degree?
There is no one right fit for everyone. Some kids might feel ready and want to go right to a 4-year university straight out of high school. Awesome. Some may want or need to go the community college route first. Equally awesome. Some may be counting down the days until they can close the book on their life in academia and might be totally jazzed by the idea of a trade school, military life, or immediate career. Again, equally awesome. Don't let your own expectations color their road.
Encourage them to apply to a combination of Reach schools, Possible schools, and Safety schools. Remind them that this journey is long and just beginning, to keep disappointment in perspective, and that they are loved and the source of your pride NO MATTER WHAT. What this class of kids has endured these past couple years is nothing short of amazing!
USE THE INTERNET. Especially since the onset of Covid, I've found that most schools have completely upped their website game. The information is plentiful and there are virtual tours so thorough, you'll feel like you're there. YouTube is another great source. There are videos put out by both the colleges themselves and "unofficial" videos put up by students that can offer a different perspective. Social media can also be a great way to get a feel for what campus life is like. Start to follow the schools your child is looking at.
I posted the request for advice on my personal Facebook page and was given some great responses from some quality people.
"

Complete the FASFA as soon as possible."

"College isn't for everyone and if you're not ready, that is ok."

"Breathe"

"Don't take a gap year! If you have a travel bug, go on an amazing trip this summer. City College is a great option if you aren't ready. Don't lose your momentum."

"Consider a gap year if it's appropriate for her.  Don't feel like you have to do what everybody else is doing.  My son is on a gap year learning two languages, history, culture and religion in different countries having the time of his life!  I'd say his momentum has turbo charged!"

"If you truly know what you want to do in life and/or what you want to study, look for schools that are ranked well or have good programs in the field you want. Don't just apply to schools that sound good or famous just for the name, look for how well they are at the program you want to do."

"A lot of the time the area where you go to school will likely be the area of your first job (not always the case, but very common). Ex. at UCLA most of the jobs posted at the career center, or company recruiting on campus were geared for the local South California region. Keep that in mind"

"Don't expect a lot from financial aid. Apply for a ton of private scholarships if you can."

"Teach your daughter the correct way to chug a beer from a red solo cup so she doesn't spill any. That will go a long way.

"

"There is a college for everyone!!"

"Don't stress out!! Start early and take your time."

"Somehow it all works out. Trust the universe."

"Be kind to each other and don't listen to what 'others are doing'. You are on your own journey. Do your best and the right college opportunity will present itself."

"Write your narrative blurbs / essays on a Google doc, then you can copy/paste and edit to fit each question. So many of these can be tweaked and reused."

"Stay ahead and guide yourself and your child to be timely to the application timelines"
And of course some of the best advice can be given from your school's College and Career Counselors. I had the privilege of talking with Kelli Watkins who holds that title at Vintage High School. She is amazing and such an asset for our students. In case you missed it, here is our recent on-air conversation regarding the college application process.  These kids are so ridiculously resilient. They've got this!
Here's the interview, for your listening pleasure: