Big Rick Stuart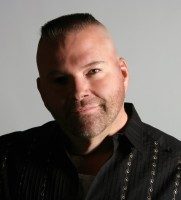 Big Rick Stuart is a big fan of the Napa Valley. Now he does what he loves, radio and riding bicycles, in a place he always loved Napa Valley!
Napa has been part of his life since the days his dad took him to Sprint Car races at Calistoga – driving past the then golf course at Chimney Rock – to taking his wife on an early date on the Wine Train to now finally realizing a dream and living in Yountville.
Big Rick grew up in the bay area and grew up on the radio. His radio resume includes working at The Quake in the 80's, Live 105 for 14 years until 2000, then KFOG until 2010. Big Rick moved on to KFOX in San Jose for 5 years including time with Program Director Larry Sharp.
When Larry contacted Big Rick about working mid days at The Vine it didn't take long to say yes.
"I love hearing Bob's morning show, his guests and connection to all the local events are so solid. Mindi seems to be involved in everything fun here in the valley and she has a great personality on the air."
"I love the commitment The Vine has to local events and news. I hear about local events happening around here all the time. And there is a lot going on!"
"Big City radio isn't geared to serving local communities like The Vine. That is a huge appeal to me about what I get to do. So many groups do so much here for others. I love to participate in events like the Cycle For Sight bicycle ride – that's just one example of what others do for each other here. The commitment to the community is strong."
"I couldn't think of a better place to be on the radio!"
Email Big Rick: rick@kvyn.com
From The Quake to Live 105 to KFOG to KFOX and now 10am to 3pm on 99.3 The Vine. But wait there's more! I am also a guide for Napa and Sonoma Bike Tours. We take guests on bicycle rides for some great wine tours in the area. Part of my interest in wine and food led me to start blogging. Please enjoy the World Famous even in Las Vegas…
Hardly Strictly Wine Blog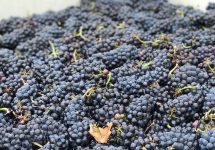 Soon, the Cateses has recruited other vineyards to donate their fruit to the raisin-making project, and in just one month they had collected over 100 tons of grapes. Early this year, they launched Rescue RayZyns (available in
Click here to see previous blog entries!