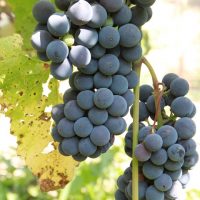 The BWW competition was held in the world's largest wine information service – Tastingbook.com. Over 22,500 wines received in total 1,333,896 votes from 620,000 wine professionals and wine lovers from 105 countries during the three month voting period.
After the voting period, only 180 most voted wines in six different categories remained in the Finals, organized in January 2018.
In the Finals the wines were evaluated and ranked three different times as blind by the panels of Tasting Book Professionals (selected Judges from over 7000 Pros: Wine writers, bloggers, MW's. Wine makers etc.)
The six main categories included red wine, white wine, rose wine, sparkling wine, fortified wine and champagne. Under each category, the best wines were also awarded according to price level and country.
In BWW Competition 2017, the Best Wine of the World title was awarded to Harlan Estate 2013 – Napa Valley / California, USA.
"The family and the team at Harlan Estate are humbled and honored to receive this honor. It is gratifying to be recognized for doing something you love." – Bill Harlan, the Owner of the Harlan Estate.