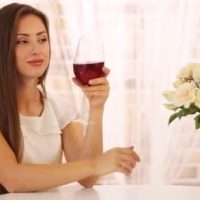 Food blogger David Murphy, from New Jersey, has sent fans into a frenzy with a blog post on how to make your own vino in the pressure cooker, which has been viewed more than 70,000 times.
The recipe developer, who has worked in fine dining for two decades, spotted a meme online asking why nobody has ever figured out to make grapes in a crockpot and decided to give it a go, as he loves a challenge.
The method involves just three ingredients – grape juice, sugar and red wine yeast – and takes just 48 hours to make, but it's advisable to leave the liquid eight days to a month before drinking it.
And although it may not be worthy of the world's finest restaurants, Murphy reckoned his brew is an 'extremely pleasant table wine' that you'd happily pay $8 to $12 (£5 to £8) for in a shop.
Blog post on how to make Instant Pot Wine
Ingredients Needed to Make Instant Pot Wine
To get everything started, you're going to need just a few things to make your Instant Pot wine.
Welch's Grape Juice (64oz bottle)
1 cup of sugar (granulated)
a funnel
1 packet Lalvin Red Wine Yeast (They also have White Wine Yeast) *Just use 1/2 a pack*
Instant Pot with Yogurt Function (I have a 6qt DUO Plus IP)
Clear Packing Tape