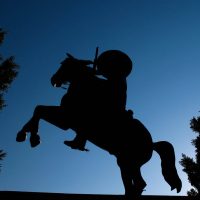 Slipping our kayak into the calm Napa River waters, we're greeted by a gaggle of fuzzy baby ducklings hiding amid the swaying grasses. Bouncing around in the blue water, they seem almost as delighted as we are to float down the river, letting the cares and stresses of everyday life melt away.
Most corkheads dream of pinots and cabernets when they plan a wine-country getaway. But if you're bringing the family along, be sure to pour on the quirky and fun activities, too, so you can keep the children amused.
Getting my little one, Daphne, 7, to savor a Napa vacation usually means making sure we have at least one big adventure planned — and kayaking proved the perfect activity.
more at eastbaytimes.com