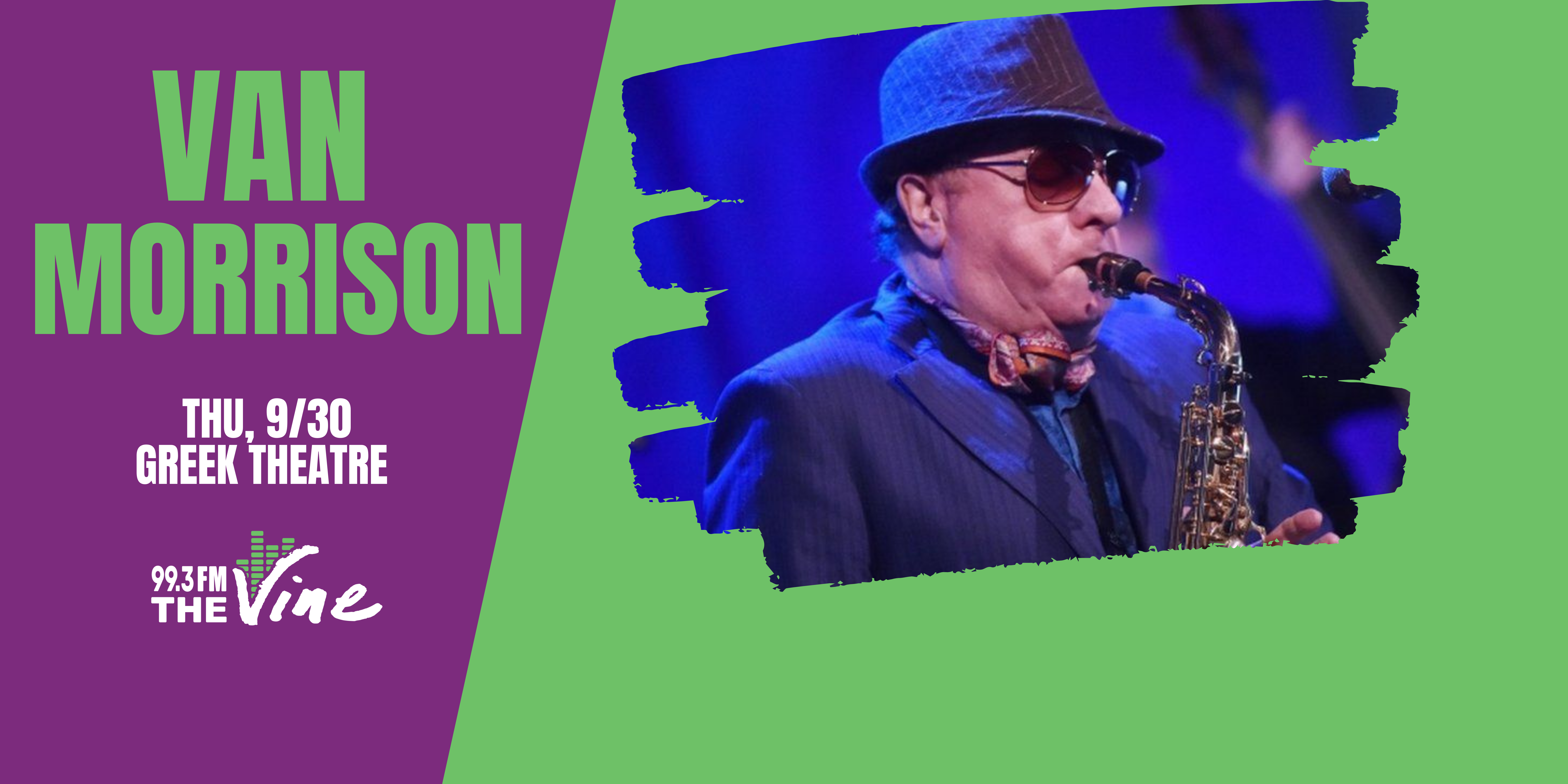 Van Morrison at the Greek Theatre
at UC Berkeley
---
Don't miss your chance to see the legendary Van Morrison!
Sold out at Oxbow RiverStage on Tuesday, 9/28, but tickets are still available to see him perform on Thursday, 9/30, at the Greek Theatre.
Northern Irish singer-songwriter, multi-instrumentalist and record producer whose recording career spans seven decades. "Have you got my latest record project?" asks the king of Celtic soul on the title track to Latest Record Project Vol 1, his one in a million, straight-to-the-heart baritone sitting in the pocket of a warm organ hum and the sha-la-la doo wop from the backing singers. "Not something that I used to do. Not something you're used to." So begins a 28-track delve into Morrison's ongoing love of the blues, R&B, jazz and soul, which forms the setting for his most dynamic and current album in years.
Want to win tickets? Listen to The Vine 9/27 –  9/28 for the textword to send to 844-333-6993 for your chance to win a pair of tickets to the almost sold out Van Morrison show at the Greek Theatre.
---
Contest Rules: The Vine's "Van Morrison at the Greek Theatre" giveaway entries start at 7:00AM (PT) on September 27, 2021 and ending at 10:00AM (PT) on September 29, 2021 by texting the word to 844-333-6993 and completing the entry. Five (5) winners will be randomly selected to receive two (2) tickets to the Van Morrison show on September 30, 2021 at the Greek Theatre at UC Berkeley. Each pair of tickets are valued at over $175.
Winners will be contacted on Wednesday, September 29, 2021. 
Must be 18 years or older to enter.