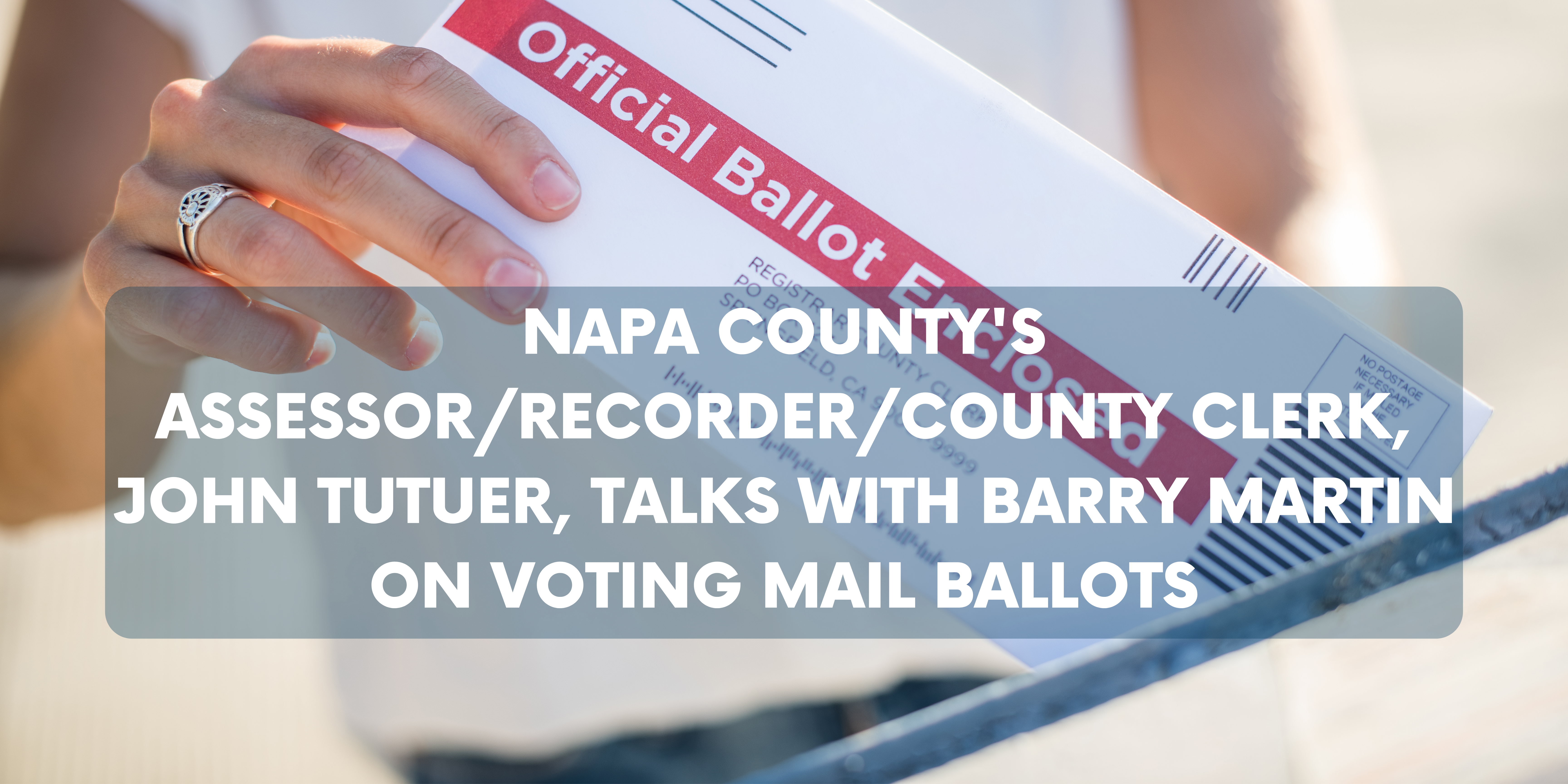 It's easy to vote by mail ballots for the June 7, 2022 election.
John Tuteur, Napa County's Assessor/Recorder/County Clerk, joined the Wine Country Live morning show for what to look out for your ballots.
---
To be better informed, visit The Vine's candidate forum for each Napa County political race with Barry Martin as moderator. Hear directly from each candidate.