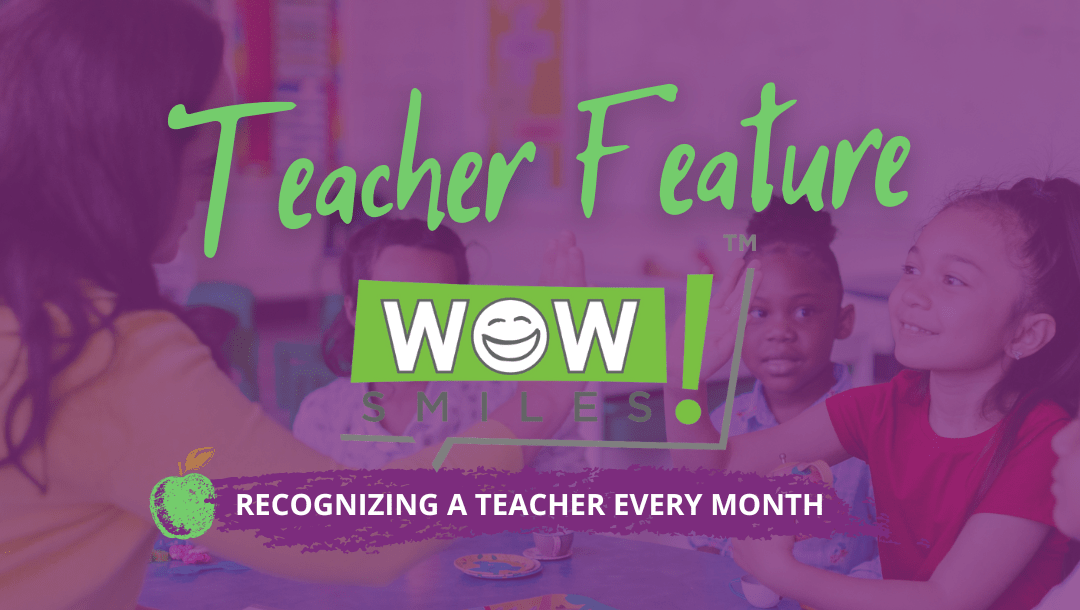 Teachers have the power to impact and change the WORLD! They do so easily and fearlessly every day, and truly make a difference in the life of so many of our students daily. In appreciation of the teachers that selflessly devote themselves to the profession, The Vine has partnered with WOW! Smiles for The Teacher Feature, to highlight and award a teacher every month! We will recognize and celebrate teachers based on their contributions to the school, excellence in the classroom, leadership, community involvement, and any other positive criteria. Winning teachers will be invited to come on-air with Robin on the Afternoon Mix, to talk about what's happening in their classroom.
Winning teachers will be entered into a drawing to win an opportunity to award a student of their choice who they believe is worthy and deserving of a new SMILE! Courtesy of generous sponsors WOW! Smiles braces. 1 FREE case of braces to award their student (VALUED AT $7K!). AND as an extra special offer, every winning teacher is provided a voucher for $600 OFF BRACES for all STUDENTS in the teachers homeroom class to share the joy and love of a new smile with all! *
Nominate a teacher below by telling us what makes them SPECIAL to you!
---
Contest Rules: Any currently employed teacher, instructing Kindergarten through college students at a Napa Valley school is eligible to be nominated as our "Teacher Feature." Nominations will be accepted beginning November 1, 2022 and will be accepted up to 11:59 PM on October 31, 2023. The nomination must include the teacher's full name (first and last name), the school where they instruct, and an up-to 150-word explanation of why the teacher should be the "Teacher Feature." An individual can submit one teacher nomination during the contest period. Once submitted, the teacher remains nominated for the entire contest period.