Discover BottleRock 2021 Lineup Here
You know that small print on the BottleRock 2021 lineup. They are some awesome musicians worth checking out. Below we have highlighted a few for you to discover.
By: Daniel The Vine Intern
---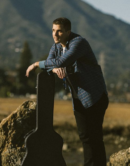 Sam is set to perform at BottleRock 2021 on Sunday. But we're giving you a special treat … catch him performing live in-studio with Claudette Friday, May 28th for a "Musician Takeover" 4pm-6pm.
Sam Johnson, originally from Huntington Beach, found his passion for music in high school when he started a reggae band inspired by Bob Marley and Sublime! Once in San Francisco he started street performing at Fisherman's Wharf. This is where Sam gained his large fan base. Sam says that, "It was like touring the world from a street corner."
He has been a resident at the Ritz Carlton in San Francisco for the past 5 years while also going on numerous tours!
Meet Vine Artist Gra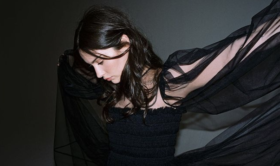 cie Abrams who started her songwriting as a way to express her emotions as she was maneuvering her high school adolescent life.Her current music is meant tobe as universal as possible to connect with all listeners. She released her debut album Minor in 2020 which landed her a spot on The Tonight Show and Jimmy Kimmel live!
She hopes to tap into every genre of music stating, "The freedom to exist and create without living within the confines of a specific genre matters a lot to me as a young person who's constantly growing and changing"
She will be performing Day 1 at BottleRock 2021!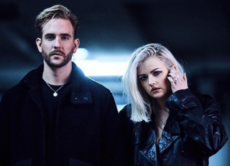 Maria Jane Smith and Victor Thell are friends of The Vine. We welcomed them in-studio back in 2019. Smith & Thell formed their music partnership as teenagers in Sweden. They gained fame after they were named Denniz Pop Award's "New Artist of the Year."
They have been sought-after superstars in Sweden. Their hit single "Hotel Walls" has gone platinum in Sweden with "Forgive me Friend" going platinum 3x! They will be performing at US festivals in 2021 with BottleRock being on the list!
They will be on the BottleRock 2021 stage Saturday, September 4th.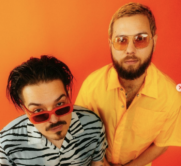 Philipp Dausch and Clemens Rehbein met at school and connected through their love of Bob Marley, Hendrix, and the Red Hot Chili Peppers.
Coming out of Germany, they were inspired to play country Folklore. However, they have branched out to touch genres like reggae and rock! They made songs for fun but quickly gained fame when they released their hit song "Stolen Dance". It is close to hitting 1 Billion streams on Spotify!
They hit the BottleRock 2021 stage on Saturday, September 4th!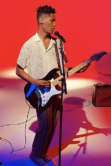 Meet Vine Trending Artists & a Grammy-nominated, Jon Batiste, a Juilliard alumnus coming from the Jazz mecca New Orleans!
He has been the musical director for Stephen Colbert's Late Show since 2015 and wrote the score for Pixar's hit movie "Soul." Check out his newest album "WE ARE" which was recorded in only 6 days!
John Batiste is BottleRock 2021 artist on Sunday, September 5th.