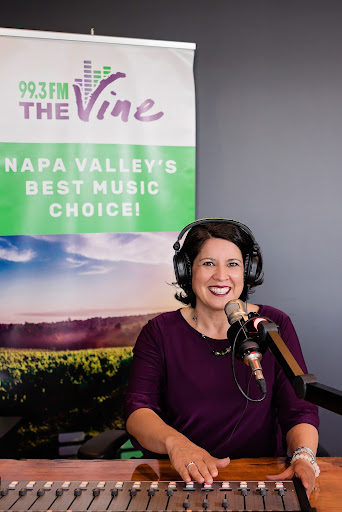 One of the questions I get most often is, "How the heck did you end up being a radio DJ?" My response is, "I have NO IDEA!" No, seriously… I have no idea! I didn't audition. I didn't apply. I didn't have any aspirations of being an FM radio influencer. I did, however……..say, "YES!" 
Let me explain. I am a professor at Napa Valley College. I teach business courses including entrepreneurship and marketing. One of the key principles I teach my students is to accept opportunities that pull you out of your comfort zone. Say yes! 
I first started at the radio station recording commercials for the college. When I agreed to voice the advertisements I thought it would be a few times, maybe a couple of hours of my time. I found out it was a weekly two-minute segment for almost a whole year! I hesitated. But because it was a new experience working in a marketing medium that was unknown to me. I said yes. 
In the Summer of 2020, the station asked me to be a guest DJ. We were in the middle of the pandemic and teaching on Zoom to black boxes is frustrating. The idea of engaging with my community on the radio appealed to me. I had no idea what I was doing or what I would talk about- but I said yes.
Fast forward several months and an opportunity to be on-air more regularly became available. I'll be honest. I had so much anxiety as a guest DJ that I hesitated to accept the offer. But then I recalled what I was constantly encouraging my students: when opportunities to challenge yourself come your way say yes. 
Being a radio influencer has given me more confidence speaking in larger crowds. I have since been a moderator on a live Youtube stream and was the announcer for a rock concert. Additionally, I am modeling bravery to my children and practicing what I preach to my students. My sons have even had a chance to be on the mic! 
I hope this blog inspires you to SAY YES when presented with the opportunity to step out of your comfort zone. Yes, you will be nervous. If you are like me you may even suffer from imposter syndrome. But the long-term benefits far outweigh the short-term nerves. I promise you it will help you grow and discover a sense of self.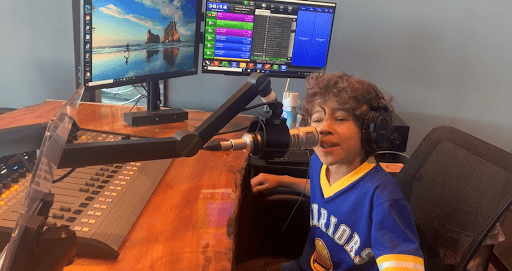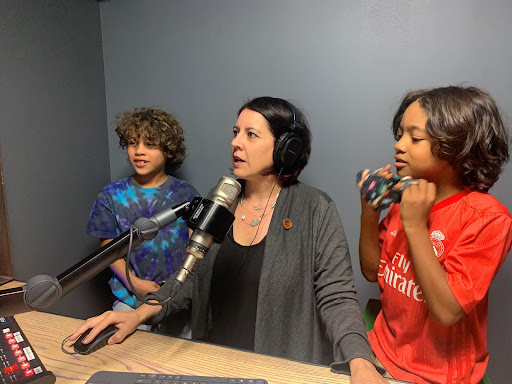 About Claudette Shatto 
Claudette is Napa savvy! Coupled with her upbeat personality she is the perfect addition to The Vine on-air team.  She has lived in the Napa Valley for 22 years. She is married with two elementary-aged children. 
When not on-air, Claudette is a professor at Napa Valley College.  Her passion project is teaching leadership to first graders. She is currently writing children's books incorporating the entrepreneur/ growth mindset. 
You can listen to her on-air Mondays & Fridays from 3 to 7 pm. Follow her on social @claudetteshatto or online www.claudetteshatto.com