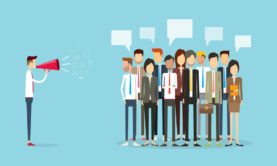 Due to the volume of Public Service Announcement (PSA) requests we receive, we ask that you please submit your PSA no less than 4 weeks prior to the event or campaign.
Please submit your written script no longer than 26 seconds in length to Info@WineDownMedia.com Provide as much information as possible – being mindful of the time restraints. Be very informative, always include the 5W's – Who, What, Where, When and Why.  All submissions must be based around community goodwill, mission-driven/cause, and/or  free offerings/events. Proof of non-profit status may be requested. Sponsors of any sort may not be mentioned in a PSA.
*To be fair to all, our policy is absolutely no donation solicitation nor the sale of any services, products, or ticketed events.*
Your submission is not guaranteed for broadcast, we review based on availability and content. Should you desire a guaranteed campaign, please contact our sales department for advertising information at Julissa@WineDownMedia.com We offer discounted pricing for non-profit organizations as well as competitive pricing for-profit local businesses.