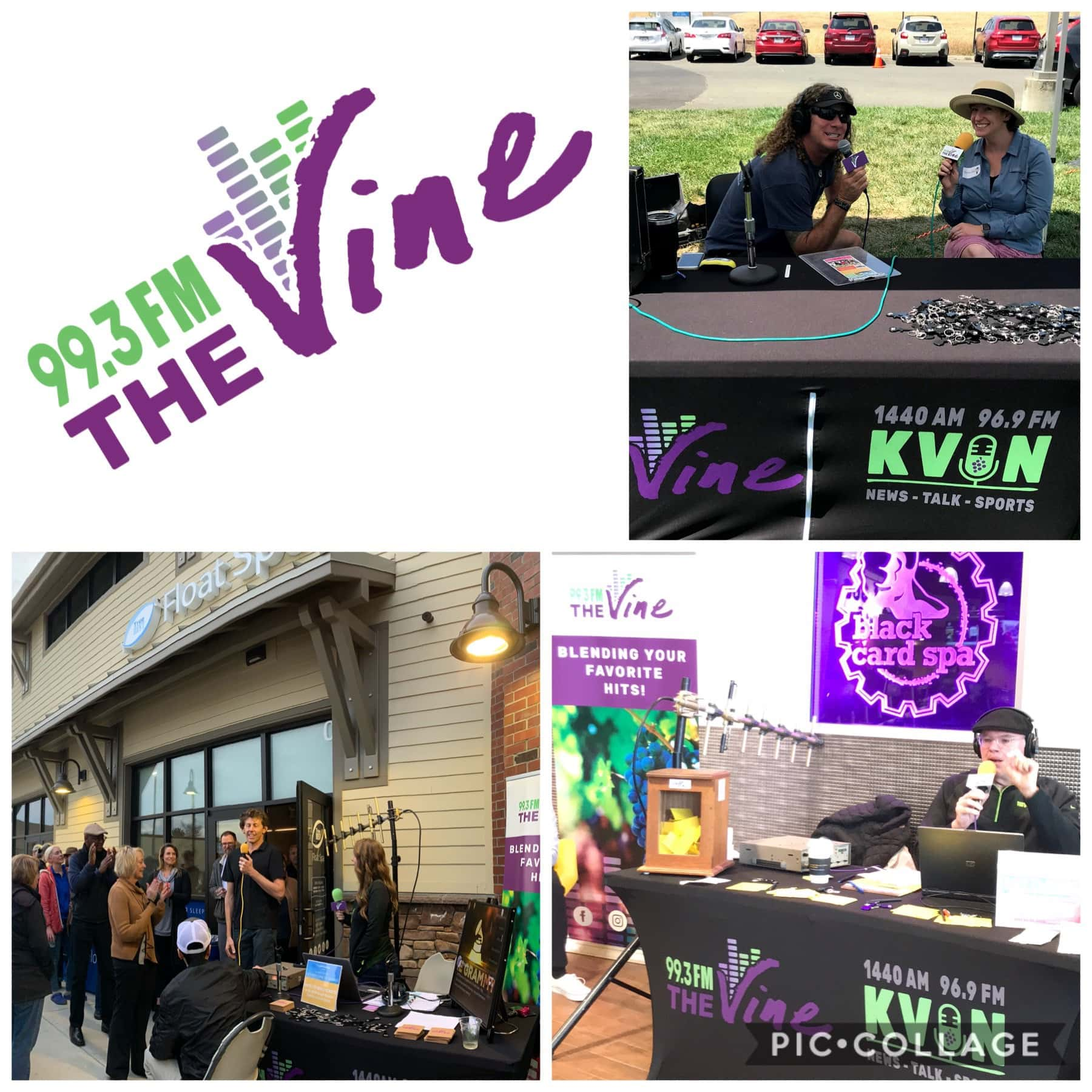 Hitting the Streets!
The Vine is thrilled to be a part of so many events now that Winter is officially over, and we welcome Spring in the Napa Valley! HAPPY SPRING!!!
Make sure to come out, say HI!, and you might win some of our great prizes. Here's where you can catch us:
Thursday, March 21: Napa County Office of Education's Inspire event (closed to the public) broadcasting live 11A-1P with Julie Morales. Listen and stream!
Friday, March 22: Dickey's Barbeque Pit's Grand Opening in South Napa broadcasting live 11A-1P with Big Rick Stuart
1335 W. Imola Dr.
Napa, CA 94558
Sunday, March 24: Chocolate & Wine Festival at Meritage Resort & Spa broadcasting live 3-5P with Bob St. Laurent
875 Bordeaux Way
Napa, CA 94559
Tuesday, April 2nd: Napa Farmers Market Spring Market broadcasting live from 8-10A with Bob St. Laurent
195 Gasser Drive
Napa, CA 94559
We'll see you out and about enjoying the Spring season!
(Check back for more!)