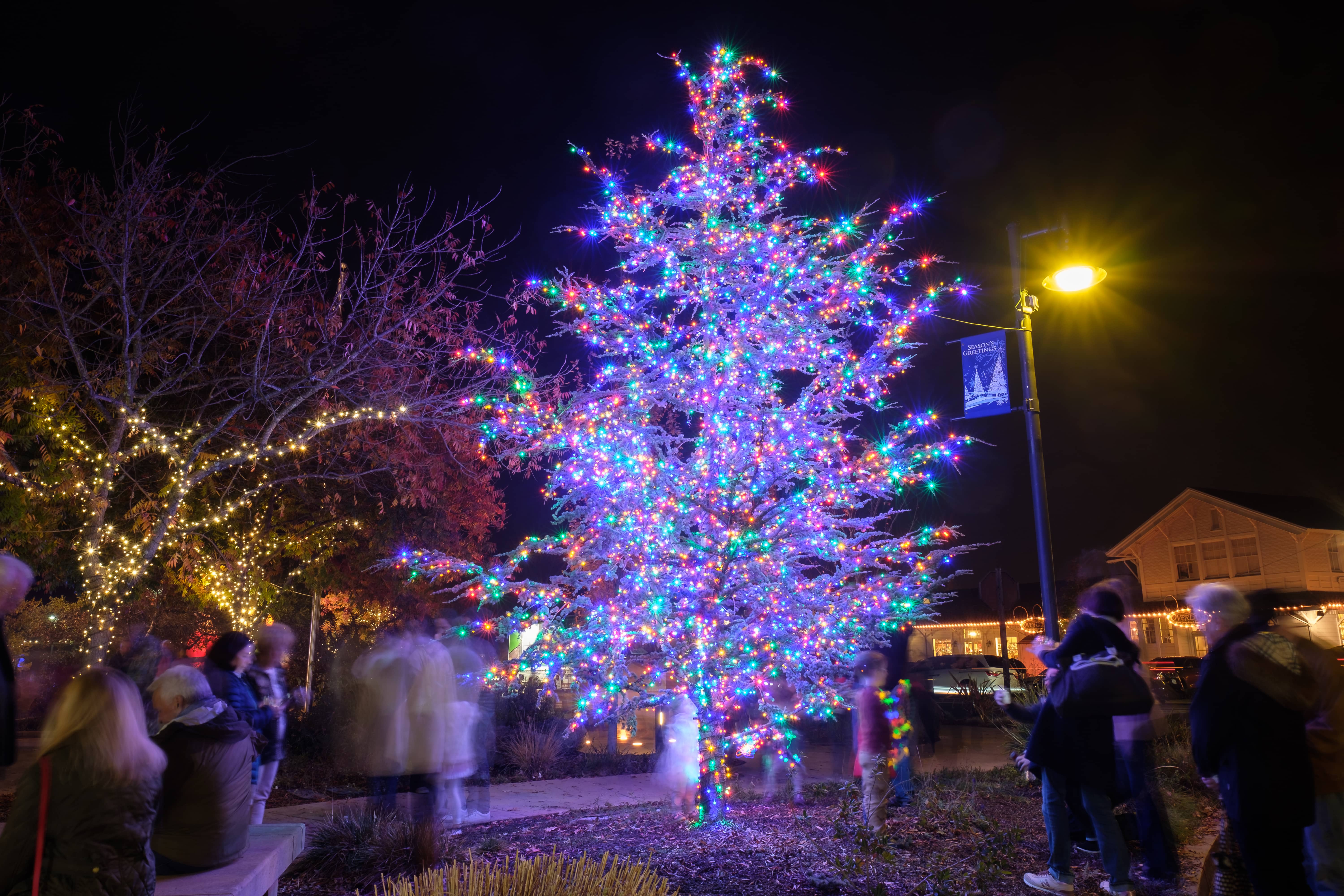 Are you missing the traditional holiday festivities? Come on, admit it…you love a good ugly holiday sweater party! If you are like me, you are missing the normal hustle and bustle of the holiday season. 
Thankfully our partners at the Town of Yountville know how to celebrate the holidays COVID-edition! They have several family-friendly activities planned throughout the month of December. 
The Yountville Parks & Recreation worked up a way to visit Jolly Old St. Nick for five minutes via the computer! They are sponsoring a virtual visit with Santa!  This is our temporary normal, and I am sure the kids will get a kick out of talking to the big guy either Thursday, December 17th from 5:30 pm – 7 pm or Friday, December 19th from 4:30 to 6 pm. 
Registration started December 2nd for Yountville residents and December 8th for everyone else. Visit www.townofyountville.com/events to sign up for your time slot.
🎶 Do you want to find a snowman? 🎶  Yountville is also hosting a Snowman Hunt. Pack up the kids, or stroll the streets of Yountville with your loved ones in search of a toy snowman that has been hidden around town. If you find Frosty, bring him to the Yountville Community Center Monday through Friday from 8 am to 5 pm for a fun prize! What a great idea! 
While in town visit Santa's Village in the Yountville Community Center Plaza. There, they have set up a holiday photo op in partnership with the Wine Train. If posting on social media be sure to use the hashtag #holidaysinyountville for a chance to be featured! 
If you are not able to make it into Yountville, then get cozy at home with your Christmas jammies and make yourself a cup of hot chocolate. Yountville Parks & Rec invites you to a virtual book reading of the Polar Express on December 13th read by Kerri Dorman at 5 pm. 
Visit www.townofyountville.com/events for more information.