Bel Aire Park Adopt-a-School
One of my favorite parts about being a radio influencer is community engagement both on and off-air. Last fall I helped "The Vine" adopt Bel Aire Park Magnet School.  The school's curriculum focuses on communications and media which is a natural partnership. 
Once a month, both Robin and I volunteer at Bel Aire school. We teach public speaking skills to the students. These lessons encourage students to venture out of their comfort zone. The lessons also help them build self-confidence. Robin & and I perform hands-on activities with the students to help reinforce a growth mindset. This also supports Bel Aire's inquiry-based approach to learning.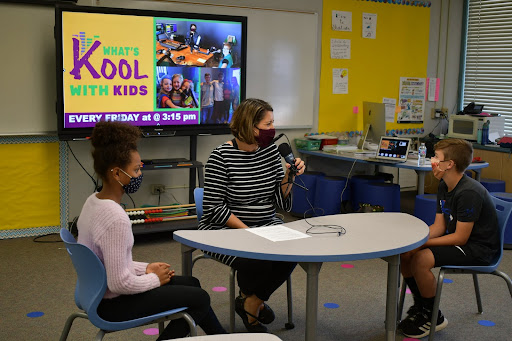 Designated Bel Aire students also visit "The Vine" studio. These students go live on-air to communicate their ideas and share their learning. This has had a positive impact on the students. Students are able to connect their learning to real-world broadcast media and practice their public speaking skills. This all helps build their social-emotional skills. As an example, speaking on the radio requires students to shake off their nerves and results in a boost of pride and confidence.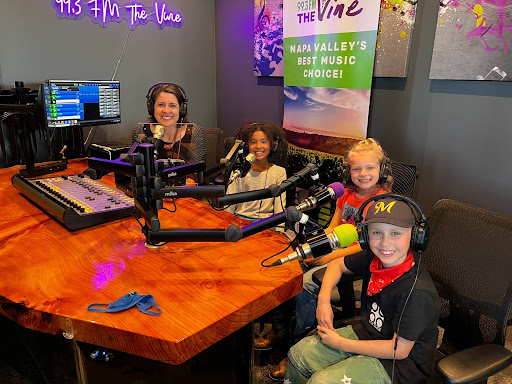 Bel Aire Park Magnet School is a Title 1 school, meaning that a large number of Bel Aire families live at or below the poverty line.  A student being able to take a message to the larger community is empowering for all students, but especially so for students who in their lifetimes have had limited opportunities to have their voices heard. 
 Each grade level has an opportunity to use radio as a way to share a message that they are passionate about. While not all students get to speak on-air, all students have had the opportunity to learn skills for presentations. That means that all 420+ Bel Aire students have benefited from "The Vine's" commitment to the school's program and to the community. In addition, our listener feedback has been positive about giving students a mass-reaching platform that is social and safe. 
 "The KVYN team has literally opened their doors to our students and given them opportunities that have never before been possible. When Claudette approached our school about this partnership she was filled with enthusiasm. She made it clear that students would make decisions on how their voices could be heard in our community," said Stacey Abeyta IB Coordinator, Bel Aire Park Magnet School.
Wine Down Media, the parent company of  KVYN 99.3 FM "The Vine" and KVON 1440 AM/96.9 FM "MegaMix" recently won the Corporate Community Service- Heart of Napa Award. Wine Down Media inspires its employees to make a positive impact starting from the station owners, Julissa and Will Marcencia.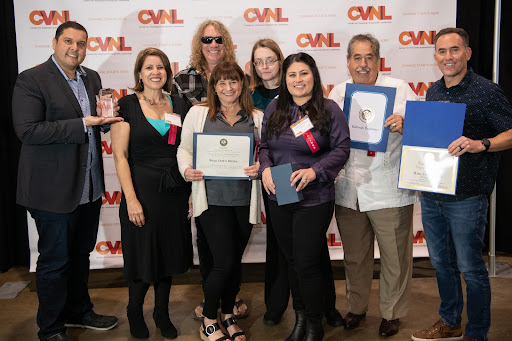 You may not have the same platform as I do on the radio. But I encourage you to get involved in your community. Studies have proven that helping others and volunteering have a positive effect on mental health. It also helps to build community connections. You don't have to have a special talent to volunteer with a local school. You can read stories to first graders. You can help pull weeds in the school garden. You can present during career day. Simple acts of kindness go a long way with our schools! 
Related blog Bob Uses Golf to Benefit Young Musicians 
About Claudette Shatto 
Claudette is Napa savvy! Coupled with her upbeat personality she is the perfect addition to The Vine on-air team.  
She has lived in the Napa Valley for 22 years. She is married with two elementary-aged children. 
When not on-air, Claudette is a professor at Napa Valley College.  Her passion project is teaching leadership to first graders. She is currently writing children's books incorporating the entrepreneur/ growth mindset. 
You can listen to her on-air Mondays & Thursdays from 3 to 5 pm. Follow her on social @claudetteshatto or online www.claudetteshatto.com