Lake Almanor: Northern California's Hidden Gem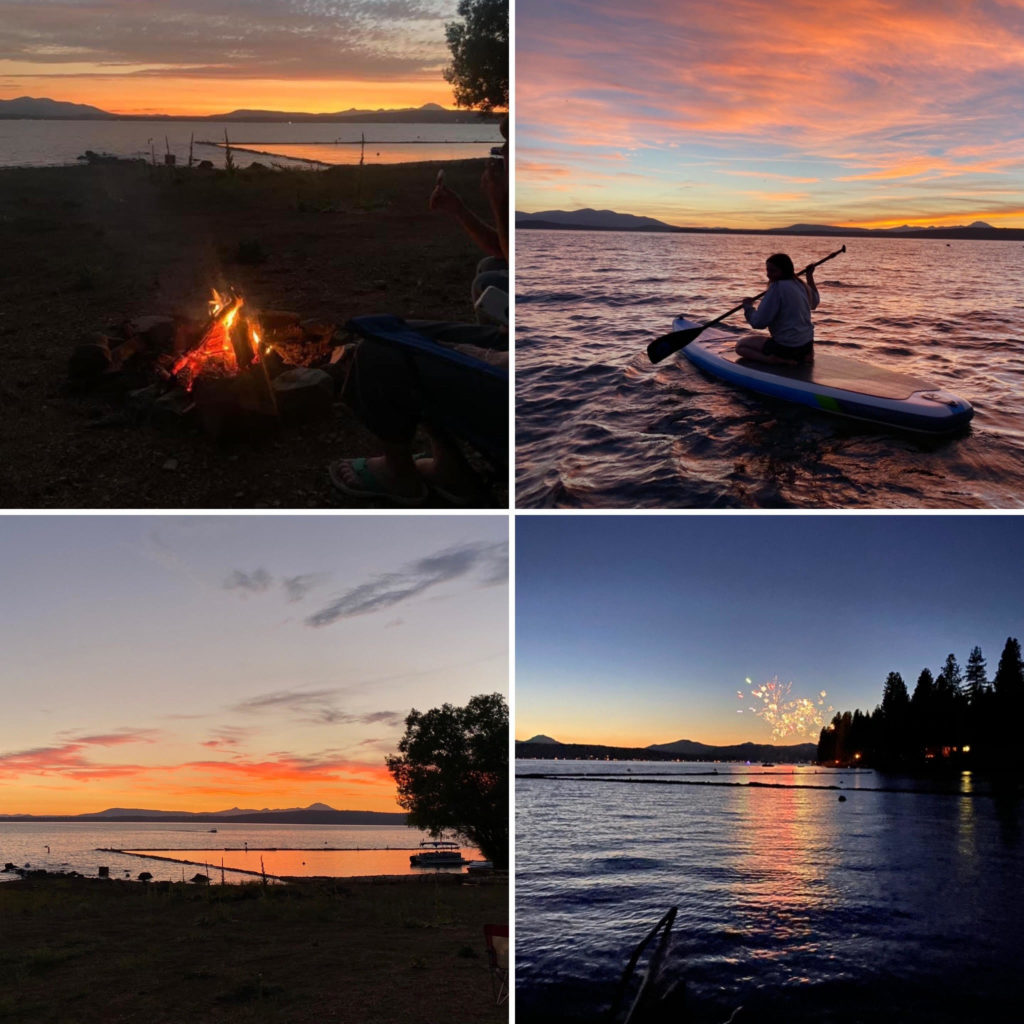 I've been a "beach girl" for as long as I can remember…but if I'm being truly honest, my love of lake life is finally becoming a thing – Lake Almanor, specifically. 
My husband's family has been camping at Butt Valley Reservoir Campground (yes, it's really called Butt Lake) since his mother was a teenager and I was indoctrinated during our dating years many moons ago. It's a smaller lake, down a canyon from Lake Almanor (about 70 miles northeast of Chico) where you can camp, fish, paddleboard, kayak, and hike; pretty much every lake activity except water sports involving motors (wakeboarding, skiing, etc). It is peaceful beyond belief and so many wonderful memories have been made there over the years. My "kids" will tell you those annual trips are easily their favorite childhood memories. We've had a steadfast group of family and friends that have joined us every year and the trip has become a time-honored tradition. 
A few years ago, we had an opportunity to go in on a home with some friends "up the hill" on Lake Almanor and we just couldn't pass it up. It was a bit of a fixer upper – but right on the lake – and had so much potential that slowly but surely it has become the place of some of my happiest memories and where I go to recharge and find serenity.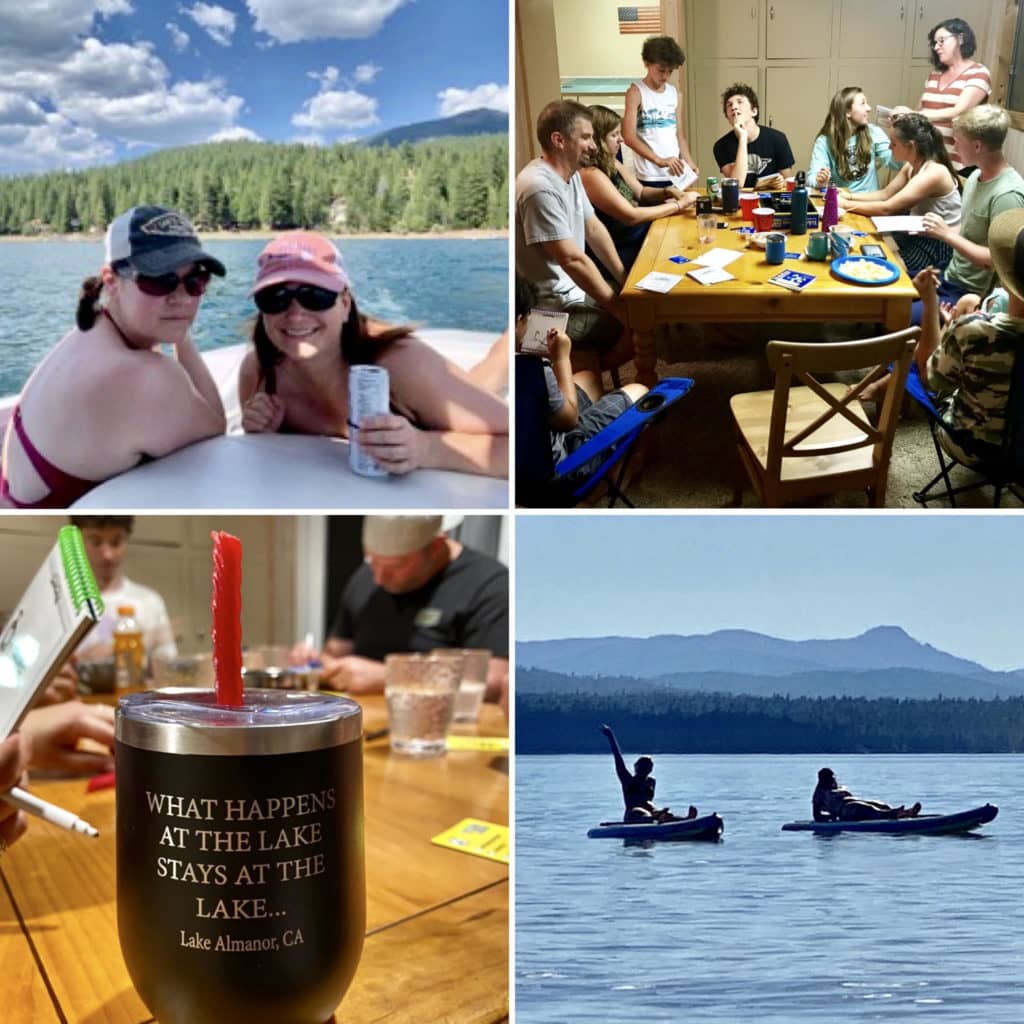 Our house up there is best when filled with friends and family. The laughter, relaxation, connection, game nights, and sunsets (some of the most spectacular I've ever seen) are the things my dreams are made of. Whether time is spent there boating, wakeboarding, floating in the water, fishing, eating and drinking well and too much, playing games, watching old "Wonder Years" episodes, playing ping pong or cornhole, paddle boarding, or… It really doesn't matter, honestly – it's always exactly what I need.
My mountain trips growing up were always to Lake Tahoe (which is beautiful, no doubt)…but Lake Almanor has shown itself to be a true Northern California under-the-radar gem….similar to Tahoe in many ways, but without the crowds and casinos. Part of me feels guilty sharing this treasure…but I also feel like it deserves to be a little more "discovered". I hope you can make it up there sometime soon! Enjoy!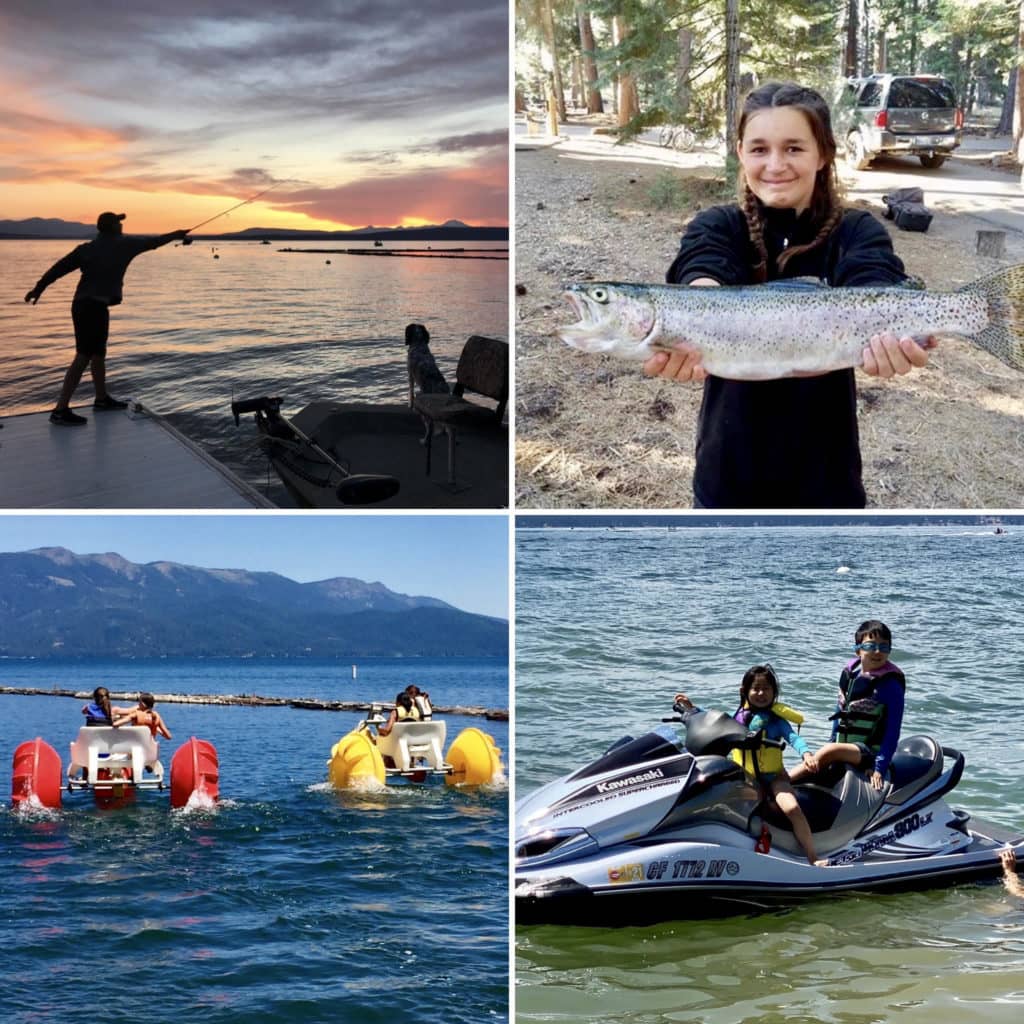 Activities that can be done in the immediate area:
Fishing (Trout, bass, carp, and the occasional catfish – both fly fishing and bait/lure/trolling)

Camping

Stand Up Paddle Boarding

Kayaking

Boating

Water Skiing, Wakeboarding, Tubing, Jet Skiing (Rentals available at Plumas Pines Resort, Knotty Pine Resort and Marina, and Bodfish Bicycle & Quiet Mountain Sports)

Horseback Riding (rentals available at Plumas Pines Riding Stables)

Hiking (various trails OR to the top of Mt. Lassen with a short drive)

Swimming

Stargazing/S'more Making

Introduce your kids to what a pay phone is (There are many 😉)

Annual small town 4th of July Parade & over-the-lake fireworks in the town of Chester

Golfing (Bailey Creek, Lake Almanor Country Club, Lake Almanor West)

Check out an active volcano (Mt. Lassen is a short drive away)

Almanor Art Show in late August in Chester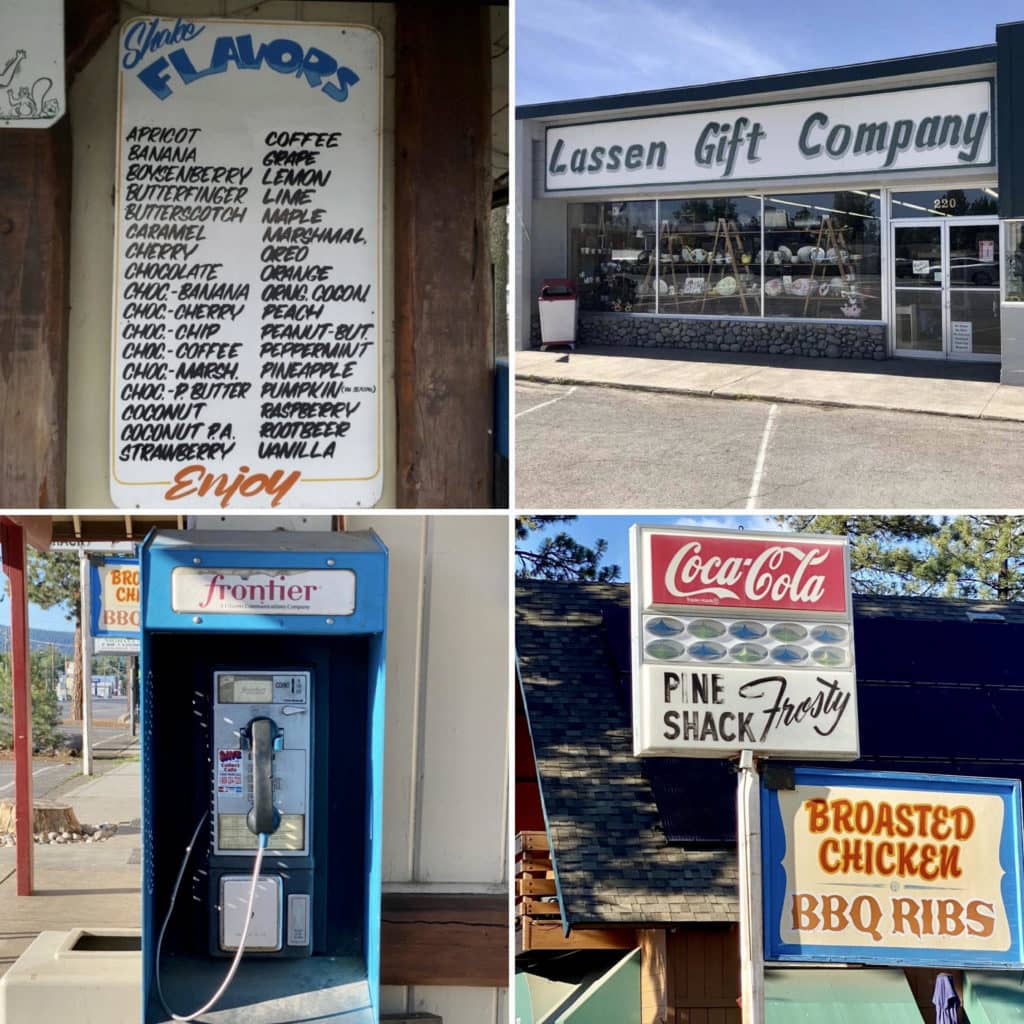 Places to check out in the nearby town of Chester:
The Pine Shack Frosty (with it's 30 flavors of milkshakes!)

The Rusty Chandelier, The Giggling Crow, and Forever Home & Outdoor (super cute little home shops)

Ayoobs, The Sports Nut, Sierra's Fly and Tackle at the Branch (where to go for pretty much all of the above activities)

Lassen Gift Company (has just about everything including an old-fashioned soda fountain counter)

Thrift Stores (My daughter's favorite! Forget-Me-Not and Another Man's Treasure)

B & B Booksellers
Restaurants in the area:
Tantardino's Pizza and Pasta

Red Onion Grill

Cravings (for breakfast and brunch)

Carol's Cafe

Plumas Pines Bar & Grill

Pine Shack Frosty

Pizza Factory Chester
Some other resources for more information are: