Meet our Media Intern Daniel Hernandez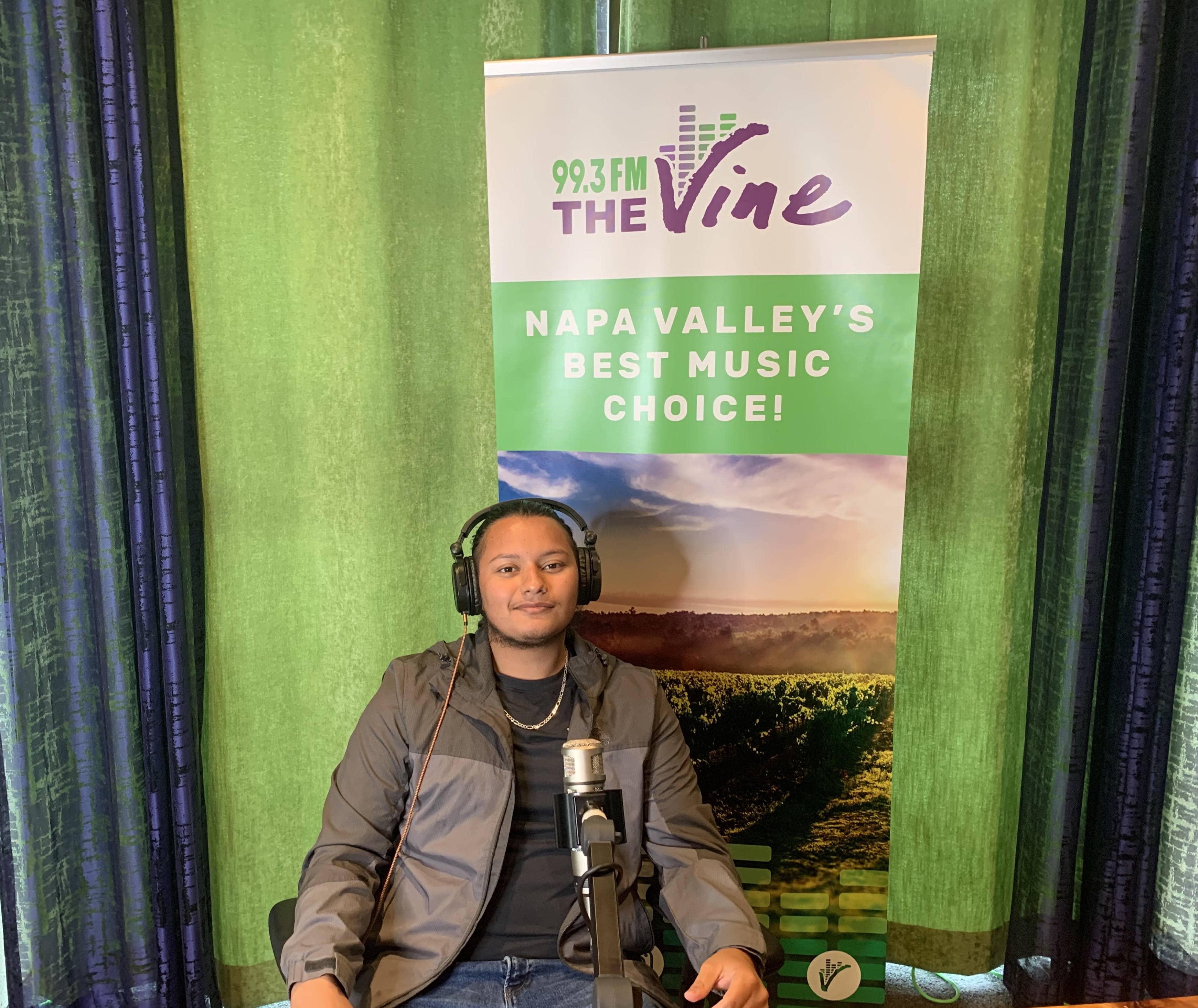 On top of my full-time job as a professor at Napa Valley College, I am a radio DJ two days a week. I am also the program coordinator for four departments at the college. Additionally, I teach several online courses in the community. My latest passion project is writing children's picture books.  
Most importantly, I am a mama to two young boys and a wife. I get asked every day how I manage it all.  I have a confession. I have a team of people helping me, including my intern at The Vine named Daniel Hernandez. 
I can say, without a doubt, that if I didn't have Daniel, I would not be able to host a radio show two days a week. 
Daniel was a student in my Intro to Business class in the spring of 2020. This was the semester we transitioned from face-to-face to online.  Understandably, many students dropped or failed during the pandemic. Online classes take commitment and excellent time management skills. Daniel, however, performed very well in the class. He is pursuing a Business degree with an emphasis in Marketing.  
Earlier this year, Daniel proactively reached out to me to find an internship.  He enthusiastically accepted the position at 99.3 The Vine as my Media Intern. Daniel is responsible for writing weekly audio content that is compelling, relevant, and engaging. He excelled at this and was asked to write BottleRock microblogs for the station's website. 
Additionally, Daniel learned Adobe Audition, and he now edits my segments and podcasts. This skillset helped him to get a part-time job with our sister station, KVON 1440 AM, as an Audio & Board Engineer and Assistant Producer.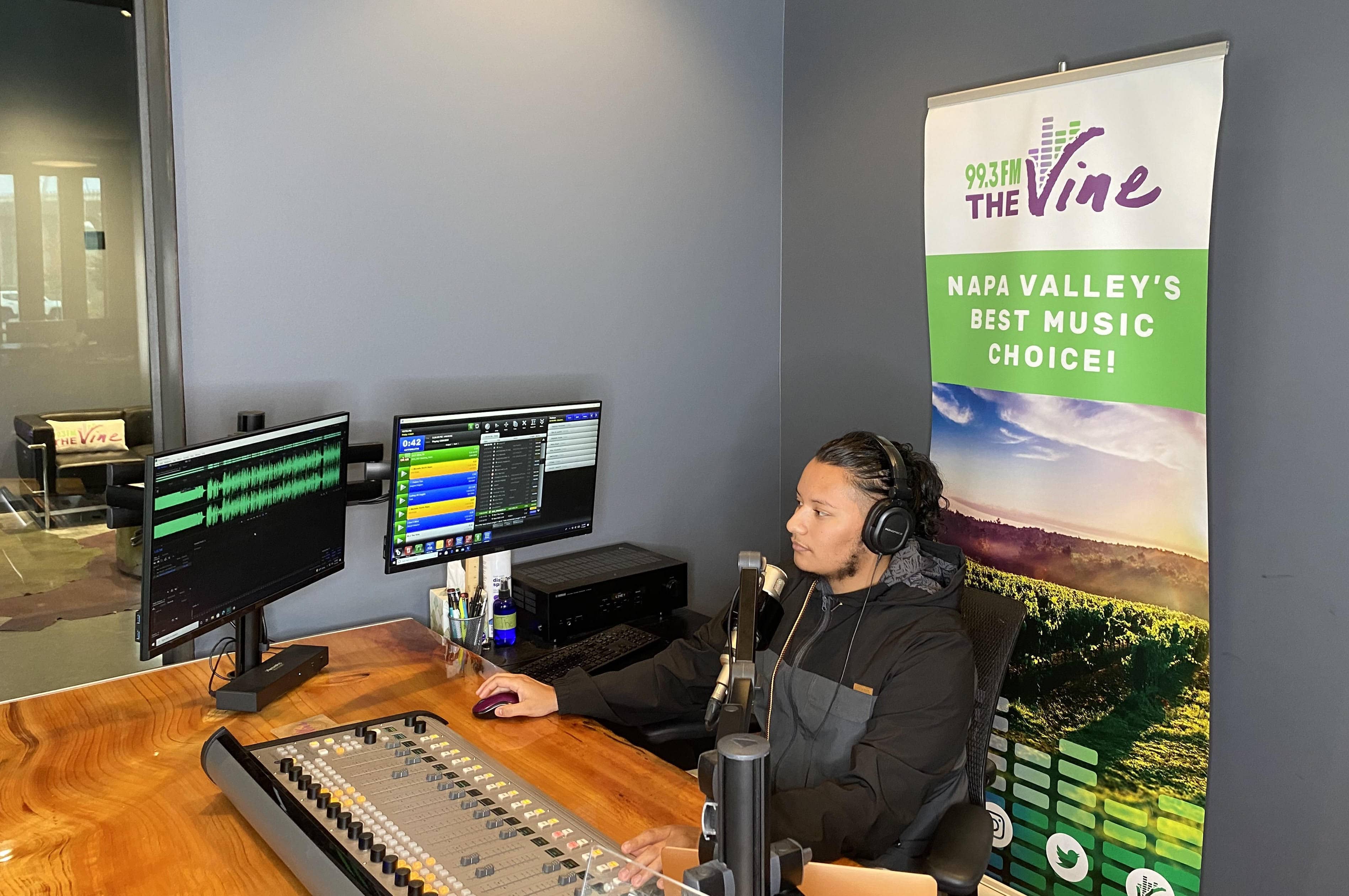 Recently, Daniel was promoted to Producer of the Afternoon Drive on Mondays & Fridays. Tune in from 3 pm to 7 pm and you will hear a more dynamic and interactive radio show. 
I asked Daniel what his favorite part of being an intern for a radio station has been. He replied, "The best part is definitely the creative element. I've been able to create engaging content for our listeners while also gaining amazing marketing experience…all while listening to great music!" 
I also asked him for advice to youth interested in internships. He stated, "I would urge them to start seeking opportunities in areas that they are interested in. Get inspired and put yourself out there. If there are no opportunities…create opportunities and go out and get it." 
I believe strongly in mentorship. Both as a mentee and a mentor. I can say that although he is my intern, he is also MY mentor! He pushes me to a higher level. He encourages me on days when I doubt myself. Watching him grow in his internship brings me joy.  
The downside of internships is they end. Daniel has been accepted to California State University, Dominguez Hills.  He will be leaving me after the first of the year. 
I am incredibly grateful for the energy and passion Daniel has brought to the station. I look forward to following his career!  
About Claudette Shatto 
Claudette is Napa savvy! Coupled with her upbeat personality she is the perfect addition to The Vine on-air team.  
She has lived in the Napa Valley for 21 years. She is married with two elementary-aged children. 
When not on-air, Claudette is a Professor at Napa Valley College.  Her passion project is teaching leadership to first graders. She is currently writing children's books incorporating the entrepreneur/ growth mindset. 
You can listen to her on-air Mondays & Fridays from 3 to 7 pm. Follow her on social @claudetteshatto or online www.claudetteshatto.com