Napa River Fun Family Adventures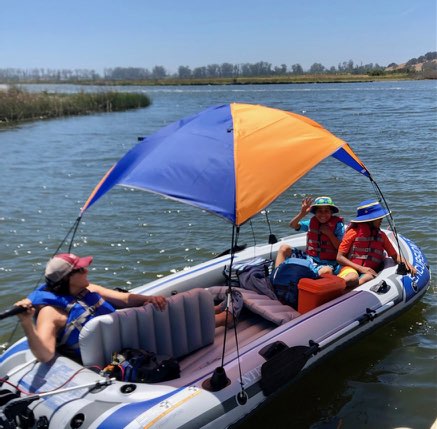 The Napa Valley is world-famous. With Michelin-starred restaurants and award-winning wineries, there is nothing underrated in our community….except the Napa River! 
I grew up on the west side of Sonoma County near the Russian River.  For the last five-generations, my family has been enjoying the recreational activities the Russian River has to offer. People travel from all over California to rent canoes or float downstream. For years I have driven my sons more than an hour to enjoy summer river fun in Sonoma County until it occurred to me…. Why travel when we have a river here in our community! 
The Napa River is one of the largest Central Coast Range rivers draining 426 sq. miles. The river flows 50-miles from Mt. St. Helena to the San Pablo Bay. The last 17 miles of this journey, from the Trancas Street bridge to Vallejo, are an estuary system. 1 It wasn't until I met Sheri Blades who educated me about the Napa River that I was brave enough to explore what seems to be unchartered waters! 
Mrs. Blades was recently named among the best teachers in Napa County. She is a First-Grade Teacher at Phillips Elementary School and President of Ohana Wa'a Outrigger Canoe Club.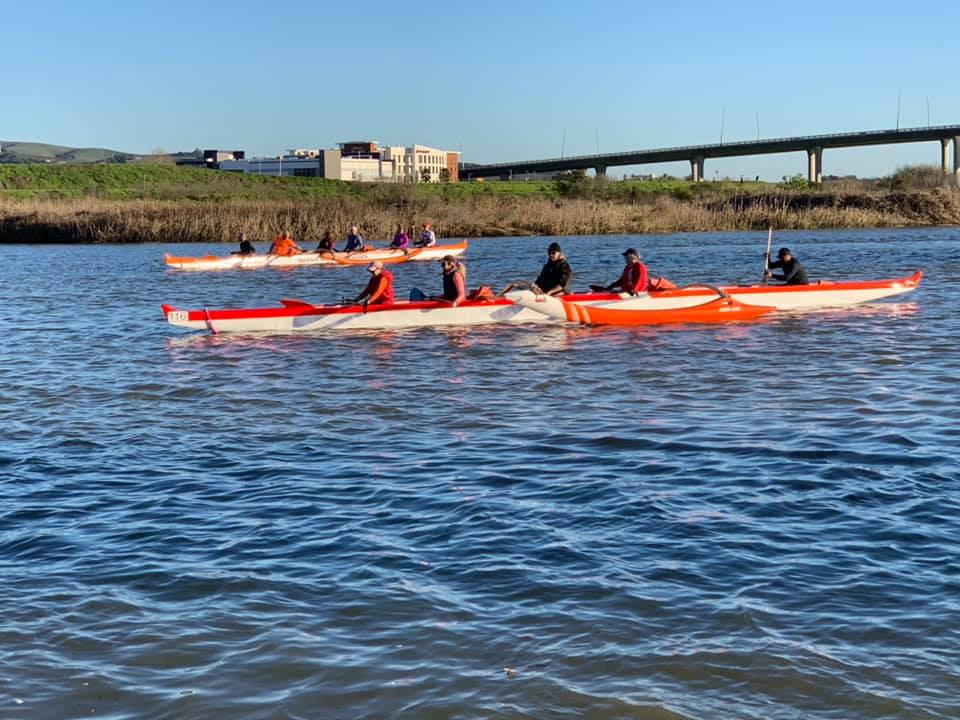 Sheri agrees that the Napa River has much to offer water-sport enthusiasts and families, but for some reason is underutilized.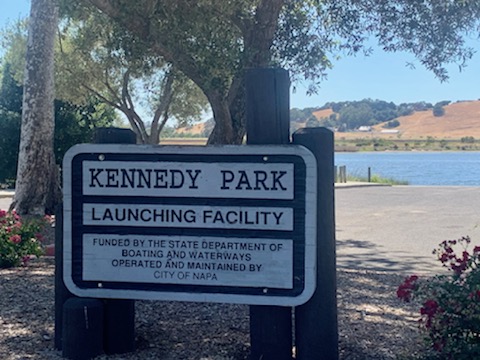 The Napa River is deep enough for motorized water vessels as well as canoes, kayaks, and paddleboards. 
Sheri suggests using a tides app or online resource such as Tidesforfishing.com. This will help you understand the best times for launching boats in our tide-influenced river. My family has an inflatable five-person raft with a trolling motor. We launch from Kennedy Park's free boat ramp. 
It takes us about an hour to get to downtown Napa. There, my boys like to dock and swim near the First Street Bridge. It is also fun to wrap around the Oxbow, however, be very careful if you are using a motor as the water level can get very shallow during low tides. We do see a few people on paddleboards, canoes, and kayaks near downtown but there is so much potential for more people to enjoy the river. Especially when the tiki lounge opens! 
Ms. Savvy Napa Valley Tip: The Ohana Wa'a Outrigger Canoe Club welcomes kids seven and older to try outrigger canoeing on Saturdays from 10-11:30. Families can meet the club at the 100 Riverside Drive boat ramp which, like Kenedy, is also free. For more information, you can email Sheri Blades at ohanawaaocc@gmail.com
You can also find more resources on Napa Parks and Rec Facebook page. There, they recently listed several partners that offer guided family fun:
Kestrel cruises

offers scheduled weekend excursions so you can enjoy the beauty of the Napa River with friends and family
For more information about the Napa River and upcoming events please visit the Friends of the Napa River website

fonr.org

There you can also read about the

Napa River Watershed

and about the health of the river. 
About Claudette Shatto 
Claudette is Napa savvy! Coupled with her upbeat personality she is the perfect new addition to "The Vine" on-air team.  
She has lived in the Napa Valley for 21 years. She is married with two elementary-aged children. 
When not on-air, Claudette is a Professor at Napa Valley College. She teaches Digital Marketing for NapaLearns. She is also a contributing blogger for Napa Valley Kids.  Her recent passion project is teaching leadership to first graders. 
You can listen to her on-air Mondays & Fridays from 3 to 7 pm.