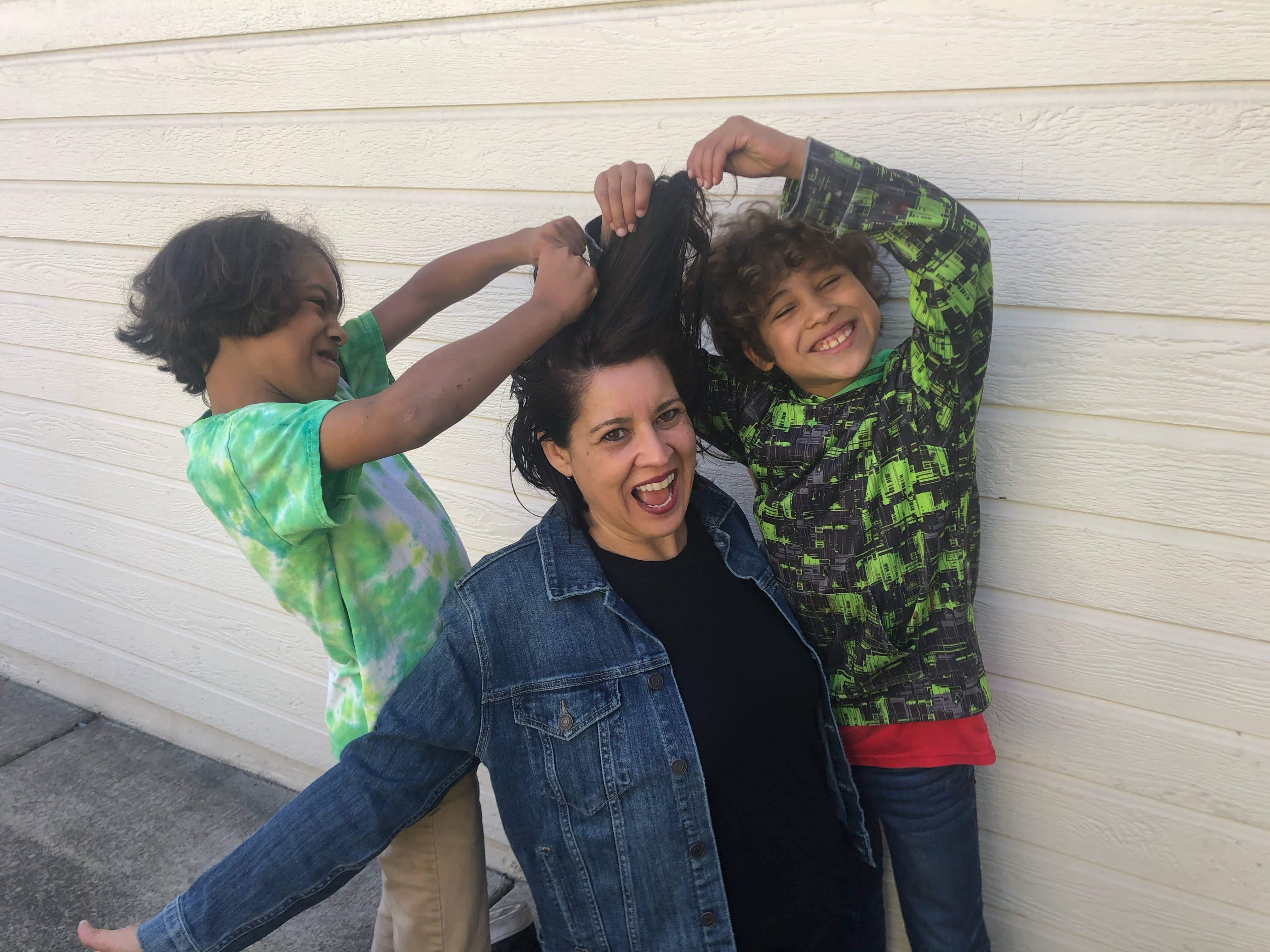 In addition to being a radio host two evenings a week, I am a Professor of Business & Entrepreneurship at Napa Valley College. I have also created workshops for the Napa Small Business Development Center (SBDC). Additionally, I own my own business coaching small businesses. I am what is affectionately known as a "mompreneur." 
According to the Small Business Administration, there are 9.9 million women-owned small businesses in the U.S. Of the women-owned businesses out there, it's estimated that 1 in 3 is owned by a mom.  
It's no secret that being a small business owner comes with many challenges. However, the work-life balance that comes with motherhood presents additional stressors. I have worked with hundreds of women who own their businesses. In celebration of International Women's Day, I'd like to highlight a few #bossladys who are making a positive impact in our community, as well as raising littles! 
Allison Hallum is the Director of Operations at Eiko's Restaurant and Napa Noodles which are both located in downtown Napa. Like all the moms I meet, she told me that the biggest challenge of managing a business and being a mother is time-management. Our maternal instinct is to spend time with our children, but family-time is often interrupted by work emergencies. 
Allison and I have had a few conversations about how grateful she is to have a supportive husband. Her advice for mothers who own their own business is to, "make time for yourself and your family. The business will thrive when you are at your best. If you're burnt out from work your business and your team will suffer as well." 
For many though, that is easier said than done. Allison believes you should find a village that supports your dream. I agree that surrounding yourself with other like-minded women is key in helping to keep you motivated! I met my mama village through The Napa Moms Club nine-years ago. The mothers I met through the organization are still my pillars today. I have also mentored many of the women through the organization interested in starting or growing their business. I love the support the Napa Moms provide to each other. You can even find a directory of mom-owned businesses on their website. One of those moms is Jacquelyn Pio Roda, who has owned Luxmore Real Estate Corporation for the last ten years. 
Jacqui has grown her business to serve the entire Bay Area. Being in real estate, there are no set work hours.  Jacqui works when her clients need her. That can be as late as 11 pm or as early as 5 am to take calls from her client in France or client calls coming in from Asia.
Like Allison, Jacqui credits the support of her husband as part of her success. When not managing a team of four other brokers she says she balances life as a mom by living in the moment. If she is with her three kids, she does her best to focus on them by putting her cell phone down and her emails on hold. She told me, "the kids essentially are my 'client' at that time and I carve out time with them the same way I handle appointments with clients. I try my best to be present in every way whether it is with family or for my business."  
Laura Valencia, Founder & Owner of Valencia Pro Cleaning agency also has sound advice for women who are interested in starting their own business. Laura made a personal investment in herself by hiring a business coach to help her start her cleaning agency six years ago. That investment paid off. Valencia Pro Cleaning was awarded, "Best Cleaning Service in Napa County," by the North Bay Bohemian. Her company also has all five-star reviews on both Google and Yelp! 
Laura told me that the biggest challenge of running her own business is learning to rewire her overachiever mindset. She said, "as overachieving women we DON'T have to work all day every day. We have been wired to think we do, to be successful." To Laura, work-life balance means having the discipline to wait until the next day to return a non-urgent message so that she can connect with her children. Laura told me, "my biggest challenge has been finding that balance and rewiring my mindset." 
As a woman who wears many hats, I agree with Allison, Jacqui, and Laura. I compartmentalize my life. When I am mom, I am a damn good mom. When I am a teacher, I give my 100%. And when I am working one-on-one with clients or my students they are my focus. You CAN have it all! You just need to rewire your mindset on what a typical work week looks like. Stop comparing yourself to Pinterest Moms. I encourage you to work with a business coach or find a mentor to help you pursue your passion. Start with a side hustle. I believe in you! 
---
About Claudette Shatto 
Claudette is Napa savvy! Coupled with her upbeat personality she is the perfect new addition to "The Vine" on-air team.  
She has lived in the Napa Valley for 20 years. She is married with two elementary-aged children. 
When not on-air, Claudette is a Professor at Napa Valley College. She is also a contributing blogger for Napa Valley Kids.  Her recent passion project is teaching leadership to first graders. 
You can listen to her on-air Mondays & Fridays from 3 to 7 pm.