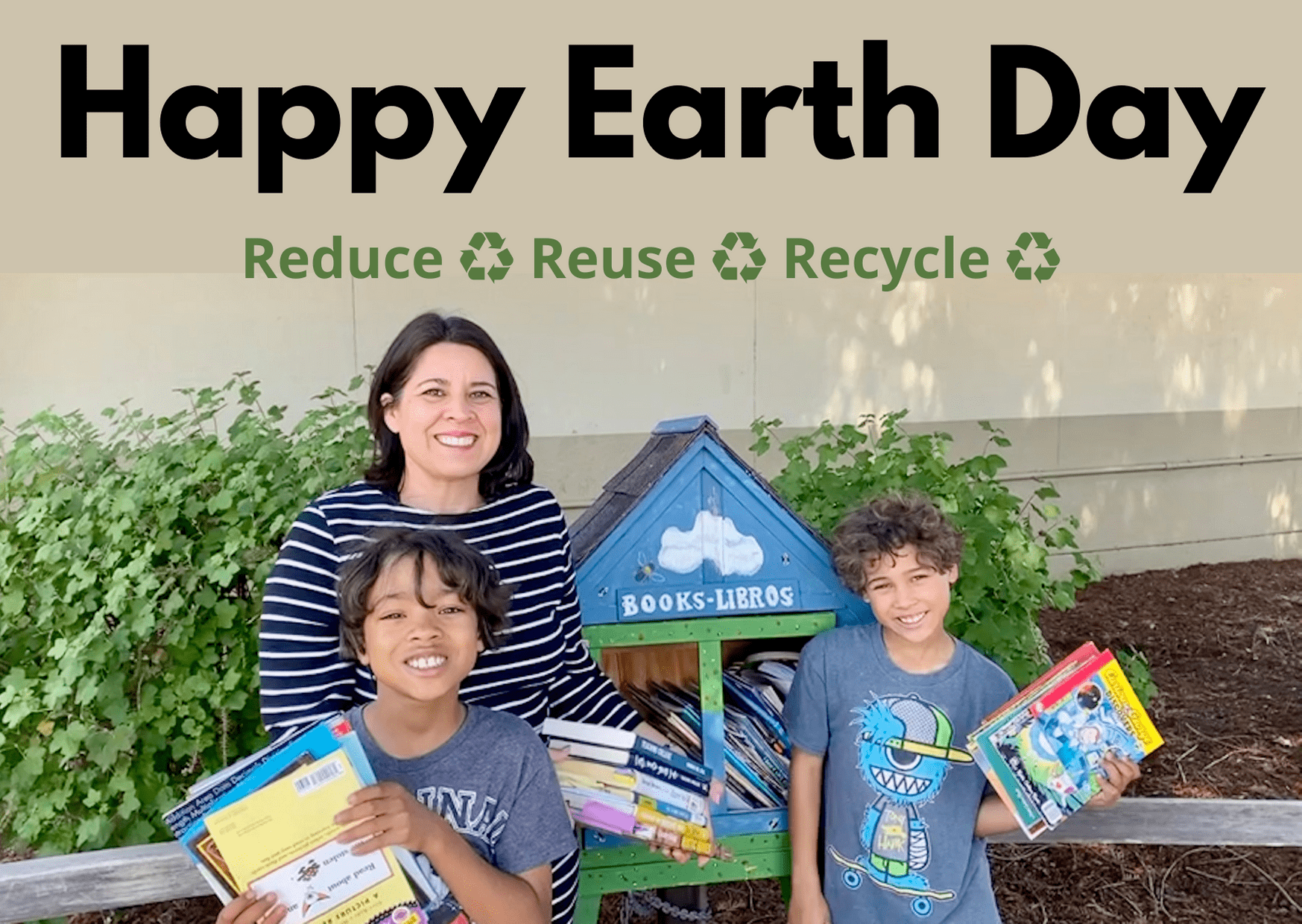 Thursday, April 22nd is Earth Day. This is a day I remember with groups planting, coordinated bike rides, and beach clean-ups. However, because of the pandemic, there will be fewer in-person events. It's still important to me to reflect on all the ways I can reduce, reuse & recycle. 
If you live in the City of Napa the Napa Recycle More Program offers FREE curbside pickup of e-waste, metal appliances and large metal items, FREE! 
They will pick up large appliances like refrigerators, freezers, washers and dryers! For FREE!! 
A few years back I had my dishwasher replaced and the delivery company said they would pick up and recycle my old dishwasher for $40 bucks. UM- NO, THANK YOU! I set it out on my curb and made an appointment for the Napa Recycle More Program to pick it up for me for FREE! I am not even kidding! 
They will also collect bagged clothing and shoes, batteries and cooking oil. YES! I said cooking oil! 
The last several weeks I have been spring cleaning:

I started by removing anything from my house that I haven't touched in the past year. This included clothes, household items, books, decorations and knick knacks.

I donated the books to the free libraries that are around town.

The rest I donated to

Community Projects.

They accept donations on Tuesdays 9:00am to 1:00pm.

I also recycled broken battery operated toys, an old VCR, a broken fan and a few lamps that no longer worked through the Napa Recycle More Program. 
I encourage you to check out Napa Recycle More's website naparecycling.com/recycle-more for all that they accept!  Save a run to the dump, save some money, save the earth and put it on the curb! 
---
About Claudette Shatto 
Claudette is Napa savvy! Coupled with her upbeat personality she is the perfect new addition to "The Vine" on-air team.  
She has lived in the Napa Valley for 20 years. She is married with two elementary-aged children. 
When not on-air, Claudette is a Professor at Napa Valley College. She is also a contributing blogger for Napa Valley Kids.  Her recent passion project is teaching leadership to first graders. 
You can listen to her on-air Mondays & Fridays from 3 to 7 pm.