I got my toes in the water……..
You know the rest of the lyrics to the Zac Brown song.
Every time I play that song on The Vine it fuels my soul.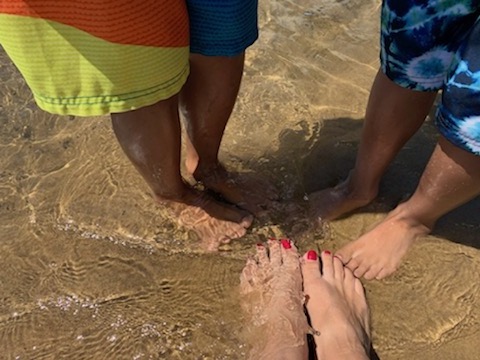 But unlike his lyrics, you don't have to get on a plane or say, "adiós and vaya con Dios" to get the mood-boosting benefits of being near large bodies of water. We have an abundance of sand adventures here locally. September is self-care awareness month. I encourage you to get your toes in the sand and say adiós to those Delta blues!
1. The Napa River. As I mentioned in my  Napa River Family Fun Adventure blog we visit the Napa River often. One of our favorite places to get our toes in the sand is at the Napa Oxbow Preserve. Even though it is highly visible from The Oxbow dining patio it truly is a hidden gem. It is located on McKenzie Dr. off Silverado Trail near the First St. Bridge. The sandy areas are a short walk from the paved parking lot. My family enjoys relaxing at The Point if we want more privacy or The River's Edge if we want to watch the hustle and bustle of The Oxbow Public Market.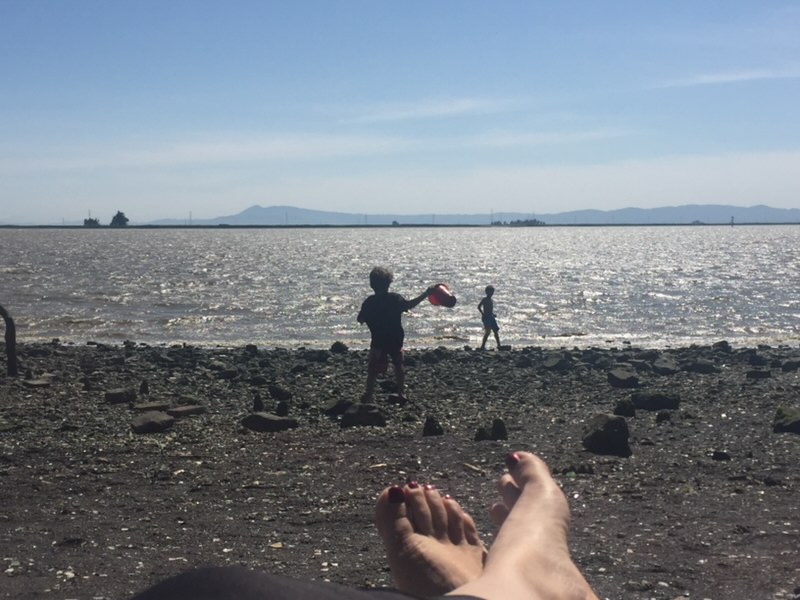 2.The River Bay Trail is located on Wetlands Edge Road and Eucalyptus Drive in American Canyon.  Kids & adults will enjoy abundant wildlife and bird viewing along the trail. It's an easy walk on a paved trail that is also suitable for biking and horseback riding. The park boasts a "glass beach" which is fun for finding treasures or burying your toes in the sand!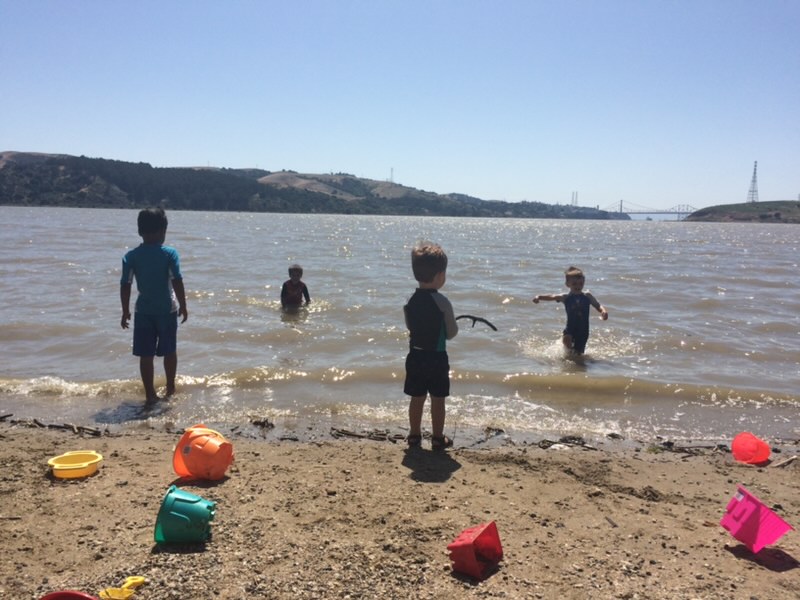 3. When my family is in the mood for a beach day, we do not drive to Marin or Sonoma County… we take a short drive to Solano County! Ninth St. Park in Benicia is another secret gem! Pack a lunch and your beach gear. The park is located along Benicia's Bay. Our family enjoys building sandcastles and splashing in the gentle waves. Windsurfers love this spot. The last time we were there we also saw people jet skiing. The park also has a play structure and BBQ pits. Why drive to the coast when we have a beach a half-hour away!
About Claudette Shatto 
Claudette is Napa savvy! Coupled with her upbeat personality she is the perfect addition to The Vine on-air team.  
She has lived in the Napa Valley for 21 years. She is married with two elementary-aged children. 
When not on-air, Claudette is a Professor at Napa Valley College. She teaches Social Media and Digital Marketing for the Napa Valley Education Foundation. She is also a contributing blogger for Napa Valley Kids.  Her passion project is teaching leadership to first graders. She is currently writing children's books incorporating the entrepreneur/ growth mindset. 
You can listen to her on-air Mondays & Fridays from 3 to 7 pm.